News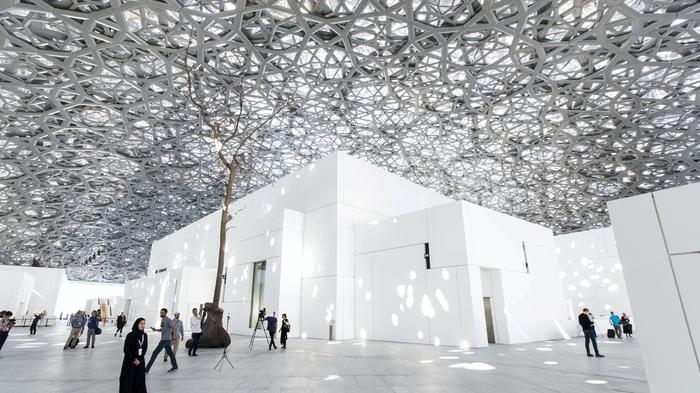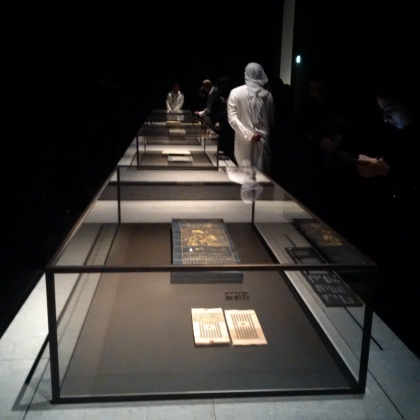 November 11, 2017
Louvre Abu Dhabi Opens with Transformational Exhibition
Gail Lord Invited to Attend
"Many will acclaim this museum building as a wonder of the world, I acclaim it as a wonder of the mind" says Gail Lord, President and Co-Founder of Lord Cultural Resources.
After more than 10 years in the making, the Louvre Abu Dhabi has opened, becoming the first Universal Museum in the Arab world. "Being a universal museum means that its collections are from the world's many cultures," explains Gail, "but the Louvre Abu Dhabi under the inspired leadership of its director Manuel Rabate and his Emirate Colleagues has given the concept of 'universal museum' a new meaning - one in which the humanity and creativity of all cultures is recognized as equal."
In his opening remarks the Chairman, his Excellency Mohamed Khalifa Al Mubarak of Abu Dhabi Tourism and Culture Authority, said that Louvre Abu Dhabi is about more than tolerance, it is about acceptance of other cultures and religions. Jean-Luc Martinez, president of the Louvre in Paris, said the new museum was designed "to open up to others, to understand diversity" in a "multipolar world".
Building upon a preliminary architectural program concept, Lord was commissioned in 2006 by Abu Dhabi Tourism Development and Investment Company (TDIC) to refine the space program and provide a concept plan and facilities strategy. We continued our work with the cultural planning for Saadiyat Island and by completing the initial master plan for the Zayed National Museum (2008), scheduled to begin construction in December. Lord Cultural Resources is honoured to have contributed to these projects in the United Arab Emirates.
GAIL LORD SPEAKS FROM ABU DHABI ON THE MUSEUM'S GLOBAL IMPACT, ITS SOFT POWER POTENTIAL, AND LORD CULTURAL RESOURCES' ROLE IN ITS CREATION.