News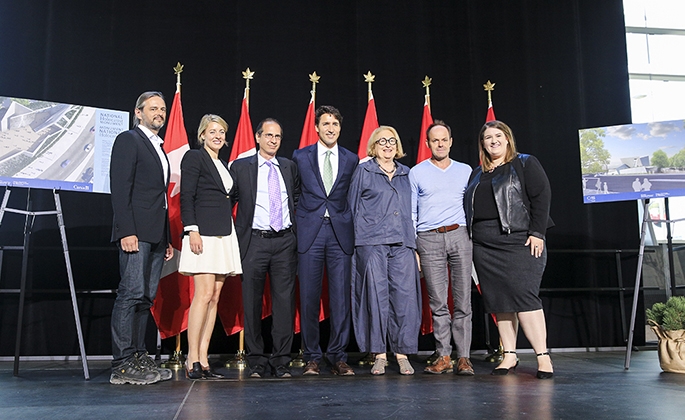 September 21, 2016
Prime Minister Trudeau Dedicates National Holocaust Monument Site
This past Wednesday September 21st, Gail Lord and Dov Goldstein took part in the Official Site Dedication Ceremony for the National Holocaust Monument in Ottawa.

In attendance were more than 200 dignitaries, the Right Honourable Justin Trudeau, Prime Minister of Canada, Leaders of the Opposition, Cabinet Ministers, including the Honourable Mélanie Joly, Minister of Canadian Heritage, Members of Parliament, Senators, donors, and Holocaust Survivors. Prime Minister Trudeau and Minister Joly each delivered remarks emphasizing the importance of this project in memorializing the more than six million Jewish people murdered by the Nazis.

During the Ceremony Lord Cultural Resources and the team were recognized for their work in bringing this monument to fruition. ​
Watch Prime Minister Trudeau's speech from Wednesday's ceremony
Discover More about the Project