| | |
| --- | --- |
| | SHARE ON |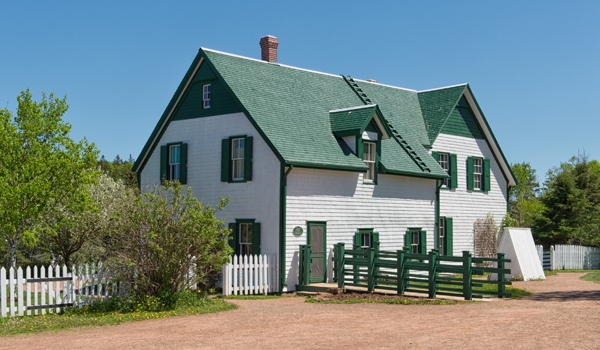 Photo Credit: Markus Gregory, Source: Wikipedia
Featured Story:
Government of Canada Pouring $23M into Parks Canada P.E.I.
PRINCE EDWARD ISLAND, CANADA – The federal government is pumping $23.4 million into Parks Canada sites in Prince Edward Island. That money will be spent on new signage, to fix up beach complexes and park entrances, rehabilitate trails as well as pay for changes at historic sites like Ardgowan in Charlottetown and Green Gables in Cavendish.
Read More
Our clients & Lord
Our Opinion: City Spending — Even On Arts — Must Be Judicious


Dubuque Telegraph Herald, July 27th, 2016

DUBUQUE, USA — Arts and culture have long played an important role in Dubuque, and these days, we have a good idea just how important they are to the local economy. A 2012 study showed the community impact of arts and culture to be more than $47 million, so it makes sense for local government to be interested in capitalizing on that investment and spurring momentum. In

Read More
9/11 Museum to Open Its First Art Exhibition in September


New York Times, July 14th, 2016

NEW YORK, USA — For two years, the National September 11 Memorial Museum, built at ground zero, has presented visitors with a collection that reflects the moments of horror and heroism 15 years ago when terrorists destroyed the World Trade Center. Now the museum is moving beyond its array of mainly historical items to include for the first time an exhibition of artworks created as a response to the attacks of Sept. 11.

Read More
ICONSIAM Spearheads Collaboration Between Government to Showcase the Artistic, Cultural and Historical Heritage of Thailand at 'ICONSIAM Heritage Museum'


Yahoo Finance, July 5th, 2016

BANGKOK, THAILAND — Mrs. Chadatip Chutrakul, a director of ICONSIAM Co., Ltd., the owner of the Bht 54-billion city of the future and iconic landmark of Thailand's prosperity by the Chao Phraya River, signed a MOU to mark the auspicious partnership with The Fine Arts Department - Ministry of Culture of Thailand to showcase the nation's cultural heritage and historical treasures from different eras together with touring exhibitions of masterpieces from Thailand and around the world.

Read More
Louisville's Cultural Scene Is Thriving to the Tune of $259 Million Annually


Lane Report, July 1st, 2016

LOUISVILLE, USA – The arts and cultural scene in Louisville is so vibrant, so explosive, a steering committee has embarked on a 14-month process for a master plan for the arts, with the goal of leveraging resources and promoting the region for cultural tourism, economic development and quality of life. Lord Cultural Resources of New York City will facilitate the plan, which is expected to be finalized by the end of 2016.

Read More
The 113 Newest Members of the Order of Canada — the Full List


Toronto Star, June 30th, 2016

OTTAWA, CANADA – The Order of Canada is receiving 113 new members this year. Here's the list of recipients released by Rideau Hall on the eve of Canada Day (* denotes a promotion within the Order)

Read More
'Why I Believe Brexit Can Boost Sustainability'


The Day, June 29th, 2016

INTERNATIONAL – It is not surprising that London voted to remain. In London the price of the globalised trade and geopolitical agreements that come along with EU membership also offer many opportunities. In Scotland and Northern Ireland people understood that they had to express their determination to remain in the larger union of the EU, either within the UK or outside it on their own terms.

Read More
Soft Power
Syrian refugees learn about Canadian culture at Vancouver Art Gallery


Metro News, July 26th, 2016

VANCOUVER, CANADA – Almost 30 Syrian newcomers gathered at the Vancouver Art Gallery Monday to learn more about the culture of their new home. Mohammad Salem Abde, who is originally from Aleppo and arrived in Vancouver exactly one month and 20 days ago, said this was one of his family's first cultural outings in the city.

Read More
To Rebrand Itself, Greece Digs Deep Into Its Cultural DNA


NPR, July 22nd, 2016

GREECE – The news out of Greece in the past several years has been pretty bad. An ongoing economic crisis has resulted in an unemployment rate that's hovering around 25 percent — currently, there's a major exodus of young, educated Greeks. And more than a million refugees and migrants have poured into the country in the past year and a half. So what is the Greek government doing in response? For one thing, it's sent a big art exhibition to Washington, D.C.

Read More
Can Opera Become an Agent of Change?


New York Times, July 15th, 2016

INTERNATIONAL – "Mesdames et messieurs," a voice calmly boomed from the loudspeakers a few minutes into intermission at the Lyon Opera on July 7. A murmur passed through the throng waiting at the bar as the announcement continued: The audience would have to evacuate the theater.

Read More
'Downton Abbey and Sherlock Can Help UK Bounce Back from Brexit'


Guardian, July 14th, 2016

UK – The "soft power" of shows such as Downton Abbey and Sherlock can help the UK bounce back globally from the shock of Brexit and help Britain remain a cultural international powerhouse, according to a former ambassador and foreign policy adviser to David Cameron.

Read More
Louvre Abu Dhabi to Host Summit on Culture Versus Terrorism


Art Newspaper, July 5th, 2016

ABU DHABI, UAE – The United Arab Emirates will host a high-level, international conference on terrorism versus culture, led by the French president François Hollande and the president of the UAE, Sheikh Khalifa bin Zayed Al Nahyan. The exact date is not yet fixed, but the event is due to take place in December in Abu Dhabi, when the Louvre Abu Dhabi building, designed by Jean Nouvel, is due to be completed.

Read More
Museums
Do American Museums Make Good Use of the Private Funds They Raise to Build & Operate?


Art Market Monitor, July 26th, 2016

USA – Ben Davis has an op-ed in the New York Times late last week wondering whether the unique US model for funding art museum through private benefactors wasn't creating a real problem with over-investment in building projects and under-investment in operating funds. Add the dissipation of support through various private museum initiatives and you get Davis making a good case that philanthropy misallocates resources.

Read More
A Huge Dose of Art Therapy for Montreal


Toronto Star, July 18th, 2016

MONTREAL, CANADA – Planning for the 375th anniversary of Quebec's largest city began in what feels like a different era, when Montrealers were being slugged on a daily basis by tales of political corruption and bribes and the mob. It was only 2011, but when city officials sought residents' views on how to mark the occasion they were confronted with gloom. Amidst the despair they found a glimmer of hope that the occasion in 2017 could be a lever to get past a period that led one mayor, Gerald Tremblay, to resign in a cloud of suspicion and his replacement, Michael Applebaum, to be led out of his post in handcuffs.

Read More
Museum of the Year 2016: V&A Wins £100,000 Prize


BBC News, July 7th, 2016

LONDON, UK – The judges said the London-based V&A had "indisputably become one of the best museums in the world". It was announced as the winner by the Duchess of Cambridge at a ceremony at the Natural History Museum. The £100,000 prize is the world's biggest museum prize and the largest single arts prize in the UK.

Read More
Orhan Pamuk's Manifesto for Museums


Art Newspaper, July 6th, 2016

MILAN, ITALY – Orhan Pamuk, the Nobel Prize-winning Turkish author, who founded the Museum of Innocence in Istanbul, was a keynote speaker at the International Council of Museums (ICOM) conference in Milan this week. He delivered the following message, first published by the Italian newspaper La Repubblica, by video link. He stressed that in the future we need "small and economical museums that address our humanity".

Read More
As Attention Spans Dwindle, How Does a Museum Capture New Audiences


Artsy, July 5th, 2016

INTERNATIONAL – With the click of a button we now have access to a global museum, otherwise known as the internet, with its infinite collection of online images, texts, films, sound files, and even printable 3D objects. With 3.2 billion visitors each year and 2 billion of these from developing countries, the global museum has the most accessible collection, and the most diverse audience, in the world.

Read More
Architecture
Stanton Williams and Asif Khan Chosen to Design New Museum of London at Smithfield Market


Dezeen, July 28th, 2016

LONDON, UK – Architects Stanton Williams and Asif Khan have been selected over teams including BIG and Caruso St John to design a new building for the Museum of London, after being described by competition judges as "a clear winner."

Read More
Brexit Could Force UK Firms to "Become More European" and Expand Overseas


Dezeen, July 27th, 2016

UK – UK design businesses are considering opening offices in the EU to maintain close ties with overseas clients in the event of Brexit. The finding came from a Brexit design summit of leading figures from the architecture and design sector convened by Dezeen last week.

Read More
This Waterfront Museum in Canada Has Been Completely Transformed So It Can Best Display Its Formidable Collection of Works of Art


World Architecture News, July 26th, 2016

QUEBEC, CANADA – Designed by Les architectes FABG, the Musée d'art de Joliette is recognized as Quebec's most important regional art museum. While pursuing the objectives of conservation, dissemination and research established over half a century ago by its founders, the Musée continues to expand its permanent collection, which currently comprises some 8,500 works held in four collections: Canadian art, European art, contemporary art and archaeology.

Read More
Le Corbusier's Work Added to UNESCO World Heritage Sites


Architectural Digest, July 18th, 2016

INTERNATIONAL – A new list of UNESCO World Heritage Sites was just unveiled to the public, and among the additions are 17 projects from the Franco-Swiss architect Le Corbusier. The lineup of works—which span seven countries, including Argentina, Belgium, France, Germany, India, Japan, and Switzerland—provide what UNESCO calls a "testimonial to the invention of a new architectural language that made a break with the past."

Read More
A New Museum Complex Featuring a Silvery, Shining and Softly Deformed "Cloud" is Rapidly Taking Shape in China


World Architecture News, July 5th, 2016

SHENZEN, CHINA – The Museum of Contemporary Art & Planning Exhibition (MOCAPE), designed by COOP HIMMELB(L)AU, is part of the master plan for the Futian Cultural District, the new urban centre of Shenzhen in China.

Read More
Technology
Google's New Arts & Culture App Brings the World's Art, Virtual Tours and More to Your Smartphone


Tech Crunch, July 20th, 2016

INTERNATIONAL – Experiencing the world's art just got a little easier, thanks to Google's newly launched Arts & Culture application which puts works of art from over a thousand museums across 70 countries into the palm of your hand.

Read More
Pokémon Go Users Flock to Museums, Passing Picasso in Search of Pikachu


Hyperallergic, July 12th, 2016

INTERNATIONAL – If you've visited a museum in the last few days and spotted larger-than-average groups of people wandering around and looking a tad lost, their eyes glued to their phones, you were likely witnessing the phenomenon of Pokémon Go.

Read More
Technology Meets History: Brooklyn Museum Uses App to Spark Visitor Engagement


Non-Profit Quarterly, July 11th, 2016

BROOKLYN, USA – In 2015, the Brooklyn Museum introduced its Ask App, which allows visitors to pose questions for the museum's historians and instantly receive answers using a platform similar to Apple's iMessage.

Read More
How Technology is Changing the Way We Tackle Art Theft


Apollo Magazine, July 7th, 2016

INTERNATIONAL – The recent news from Madrid of the arrests of seven people linked to the theft of five paintings by Francis Bacon has highlighted the role that technology can play in the fight against art crime.

Read More
Art & Culture
The State of the Arts in Canada


Washington Post, July 23rd, 2016

CANADA – Were it not for the two-story-tall picture of a male dancer that hangs on the front of the building, you would never know that the tan-colored structure with a flat roof and sunken basement entrance was the Montreal home of the Grands Ballets Canadiens.

Read More
Wake-Up Call: Climate Change is Serious Threat to Our Heritage


Art Newspaper, July 12th, 2016

INTERNATIONAL – On 26 May, US Republican presidential nominee Donald Trump vowed to focus on "real environmental challenges, not phony ones", cancel the US's participation in the global 2015 Paris Agreement on climate change and "stop all payments of US tax dollars to UN global warming programmes".

Read More
Brexit: What It Could Mean for the Arts


Art Newspaper, July 6th, 2016

UK – The UK is on course to leave the European Union, after a narrow vote in favour of divorce in a referendum held two weeks ago on 23 June. How long the process known as Brexit will take, and its consequences for the arts and for artists, remain largely unknown.

Read More
Priceless Masterpieces Disappear from Art Galleries Across the UK


FAD Magazine, July 4th, 2016

UK – A top secret operation has seen millions of pounds worth of priceless masterpieces removed from the collections of galleries and museums around the UK – including Manchester Art Gallery. In a further twist, the seven missing paintings – all by celebrated British Artists – have been switched for copies.

Read More
AGO's New Lawren Harris Exhibition Celebrates, Complicates Artist's Legacy


Globe and Mail, July 1st, 2016

TORONTO, CANADA – There used to be this widespread, near-mystical belief that to help build a healthy national identity and patriotic fervour in this country you needed to be exposed to a lot of Group of Seven paintings.

Read More
Creative Cities
Initiative Looks to Link Arts, Culture and Economic Development


WAMC, July 18th, 2016

USA – A new initiative called Futurecity Massachusetts looks to put culture and the arts at the core of economic development and revitalization projects. The state's three largest cities are the initial participants in the venture.

Read More
Y Combinator's Plan to Build a New City? Not Actually Crazy


Wired, July 8th, 2016

USA – LAST WEEK, Y Combinator, the Silicon Valley startup accelerator that helped launch companies like Dropbox and Airbnb, announced it was launching an ambitious project of its own. The "New Cities" initiative will study freshly minted cities, and how to plan, design, and build them from scratch.

Read More
'Innovation Districts' Could Reshape Cities and Lead to a New Era of Prosperity


Tech Insider, July 6th, 2016

CHATTANOOGA, USA –In the foothills of the Appalachian Mountains, the once struggling manufacturing town of Chattanooga, Tenn. is quietly orchestrating an economic success story. Claiming the fastest and least expensive broadband speeds in the western hemisphere, "gig city" has successfully attracted capital, talent and industry, actively positioning itself as a hub for innovation and entrepreneurship.

Read More
Disused Paris Train Stations to be Transformed into Bars and Galleries


Telegraph, July 5th, 2016

PARIS, FRANCE – Several derelict railway sites in Paris will be reborn as various creative spaces including music venues, gardens, bars and restaurants from this summer. A total of 14 projects was selected as part of the "Appel a` Manifestation d'Intérêt (AMI)" initiative launched by SNCF, France's national rail company, in collaboration with various artists, which aims to transform the city's abandoned railway sites into a "unique cultural and artistic expression in France".

Read More
Ancient Athens Neighborhood Pins Hopes on a Cultural Center


New York Times, July 5th, 2016

ATHENS, GREECE – Along a busy thoroughfare in the coastal neighborhood of Kallithea, Alekos Niras fingered worry beads, awaiting customers who were fewer and farther between. In 14 years of tending his street kiosk, business had never been so bad. He is holding out hope, though, that his prospects could soon change, thanks to a new cultural project nearby.
Lord Cultural Resources values your privacy and does not sell or trade email addresses.
Please see our privacy policy for more information