Project Experience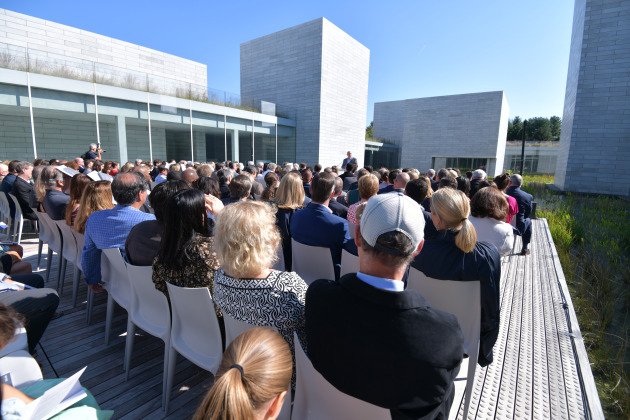 Glenstone Museum
2008-09, 2013
Glenstone, located on 150 acres in Potomac, Maryland, is home to the extensive private collection of Mitchell and Emily Rales. At the heart of Glenstone is a pre-eminent collection of post- World War II and Contemporary art.
To plan for the continued development of Glenstone's art collection and property, Lord Cultural Resources was retained to examine collection growth and care as well as site capacity and operations. We undertook a detailed analysis of the collection and storage needs, including cold storage for photographic works, and projected future space needs based on anticipated growth for the next 20 years. This information allowed Glenstone to develop long-term plans for storage.
Site planning included advising on the location of services and amenities, the development of attendance projections, circulation patterns, and capacity analysis based on length of stay projections. To plan for an effective and secure operation, we provided a department by department staffing plan based on best practices and analysis of comparable institutions.
Currently, the Glenstone is undergoing expansion work to add nine linked buildings designed by Thomas Phifer. With the new addition, dubbed the Pavilions, Glenstone will be one of the largest institutions of its kind in the US, offering nearly 60,000 square feet of exhibition space.