Project Experience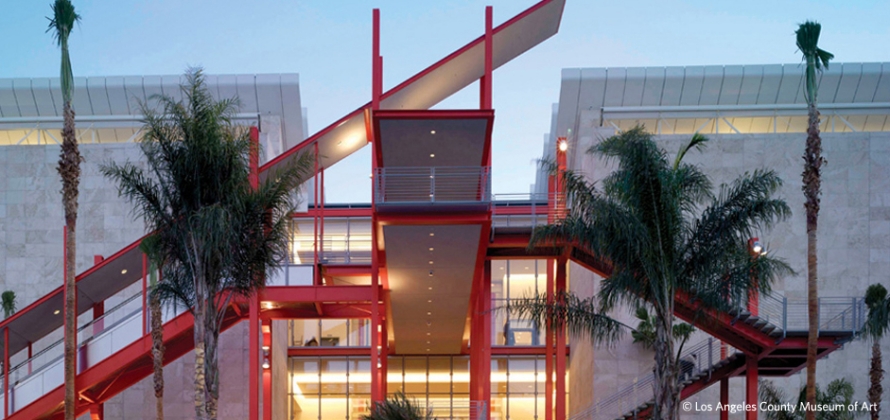 Los Angeles County Museum of Art
2000-02
The Los Angeles County Museum of Art (LACMA) commissioned Lord Cultural Resources to plan the strategy for its expansion, and to develop a detailed Functional Program for its long-range master plan, aimed at unifying its architectural statement in Los Angeles' Hancock Park. In consultation with the museum, we evolved a new approach to displaying the permanent collection in geographically determined cultural clusters, centered on contemporary art galleries.
The Lord Cultural Resources team, including building specialists, worked closely with museum staff to identify future facility needs through a process of consultation, review and analysis. A series of reports were produced, which linked our highly visual approach to Facilities Strategy with our usual high standard of detailed programming, defining the building systems and museum standards and applying them to the myriad of spaces needed for the expansion and integration of a complex museum campus. Access, adjacency and circulation diagrams were challenging for the multiple levels of movement of staff, visitors, works of art, supplies and services throughout the large site.
In 2008 LACMA opened the Eli and Edythe Broad Museum of Contemporary Art, the first phase of the expansion planned by Lord Cultural Resources. The design by internationally renowned architect Renzo Piano follows our Facility Strategy and Functional Program faithfully.
"The Lord Cultural Resources team assigned to our project brought just the right balance of experience record, discrete skills, and expectation management to developing a successful building program for LACMA."
Melody Kanschat, President, Los Angeles Museum of Art