| | |
| --- | --- |
| | SHARE ON |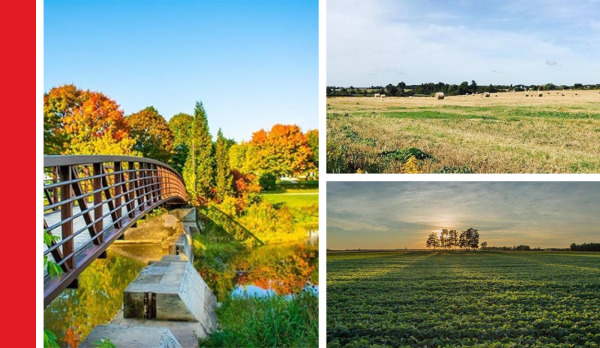 Municipality of North Perth Facebook page
Featured Story:




North Perth Council moves forward with Ag Science Centre

An Ontario municipality is moving forward with an Ag Science Centre, an exciting new learning and tourist attraction for the community. Their support was based on Lord's work on a feasibility study, market analysis, and interviews with stakeholders.

"It is a special talent of Lord that we help communities achieve outcomes that create value and meaning," says Gail Lord. "This often means helping them create a new concept and giving them the tools and confidence to implement it."

Lord Cultural Resources was selected to conduct a feasibility study for a children's museum to be located in North Perth, a small municipality that serves a substantially agricultural rural region. To avoid potential duplication with an existing children's museum in the larger region and to widen the age focus, we recommended a modification of the concept to be an agriculture-focused science centre – the Huron Perth Ag Science Centre - that would also include an area for very young children. Read More
Our Clients and Lord
'Mandela: Struggle for Freedom' exhibit at the Illinois Holocaust Museum


Chicago Tribune, February 24, 2021

'Mandela: Struggle for Freedom,' a new exhibit at the Illinois Holocaust Museum, tells the story of the fight to end apartheid in South Africa.

Read More


Lord Cultural Resources appoints new Director, Visitor Experience


Blooloop, February 10, 2021

Yvonne Tang brings 20 years of experience to the role, having worked on over 80 projects around the world.

Read More


National Museum of African American Music now open in Nashville


Blooloop, February 8, 2021

"We have been preparing for this day for more than 20 years, but this museum has actually been more than 400 years in the making," says President and CEO H. Beecher Hicks III.

Read More
New York Botanical Garden to open Kusama exhibition in April


The Art Newspaper, January 28, 2021

NYBG hopes to add a new "infinity room" in summer if Covid-19 restrictions lift.

Read More
Recovered Voices: Black Activism in New Orleans from Reconstruction to the Present Day
The Historic New Orleans Collection
For a quarter of a century, The Historic New Orleans Collection has convened an annual symposium to speak to themes of historical interest. This year, we pause to listen.
The 25th Williams Research Center Symposium celebrates the voices of Black activists from the era of Reconstruction, as featured in three new THNOC publications. The protagonists of these books—journalists, poets, politicians, educators, and ardent champions of civil rights—have gone too long unheralded. Through their words, recovered from the archives, we will explore the origins and legacies of Black activism in New Orleans. The conversation unfolds in English and in French, in classrooms and newsrooms, and in the streets.
We invite you to add your voice to the dialogue by registering for the symposium, reading the books, exploring videos and other interactive content on this page, and engaging with our authors in virtual Q&A sessions. Join us for a weekend of virtual engagement March 5–7!
Read More
INCLUSION, DIVERSITY, EQUITY AND ACCESSIBILITY
Black museum directors talk about diversity in the culture sector


The Famuan, February 9, 2021

Elizabeth Dowdeswell, lieutenant-governor of Ontario, Canada, kicked off a celebration of Black History Month with an empowering discussion on the role of Black leadership and systemic barriers in the progression of arts and culture sectors in Canada.

Read More
Five museums ahead of the curve on diversity and inclusion


Advisory Board for the Arts, February 2021

A recent New York Times article featured classical performance ensembles that have advocated for and embodied diversity, equity, inclusion, and accessibility since their inception. Here are five major examples from the United States and Europe.

Read More
The Museum of Latin American Art's first 3D virtual exhibition celebrates women


Press-Telegram, February 13, 2021

The pieces in the Museum of Latin American Art's new "Herland: Women Artists from the MOLAA Collection" exhibit deal with topics such as race, social injustice, and female empowerment. And it's coming to viewers at home in 3D.

Read More
'White Supremacy Has to Be Undone': The first Indigenous leader of a Canadian public art gallery on decolonizing museums


Artnet news, February 15, 2021

Last month, in a historic and overdue move, the first Indigenous leader was appointed to head a Canadian public art institution. John G. Hampton, who is Chickasaw, was appointed executive director and CEO of the MacKenzie Art Gallery, a prominent museum in Regina, bringing new and old perspectives to the fore, including various innovative curatorial, educational, and residency opportunities.

Read More
Can an Ohio museum become the most accessible institution in the U.S.?


ARTnews, February 16, 2021

In 2018, staffers at the Toledo Museum of Art in Ohio prepared for the arrival of Fireflies on the Water, one of Yayoi Kusama's famed "Infinity Rooms," which was en route from the Whitney Museum in New York. One aspect of the piece was raised concerns: non-ADA compliant ramps and platforms. What was the museum to do?

Read More
Ethics issues museums can address right now


Hyperallergic, February 22, 2021

Museums and their stakeholders can start to address and fix systemic issues by implementing three basic transparency measures that put ethics into action.

Read More
Embarrassment of Riches


Alta, February 22, 2021

Three prominent archives of rare materials that document the history of Black film land in Los Angeles.

Read More
Lord Cultural Resources values your privacy and does not sell or trade email addresses.
Please see our privacy policy for more information