| | |
| --- | --- |
| | SHARE ON |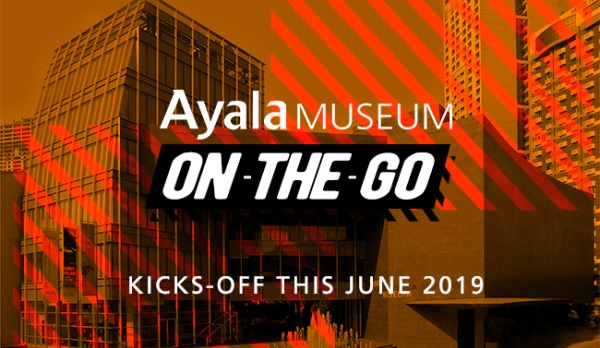 Featured Story:
Another step in making the new Ayala Museum narrative a reality
The June issue of Cultural News features the launch of the Ayala Museum's YouTube channel.
This month, the Ayala Museum—an iconic modern art and cultural history museum in the heart of Manila's Makati Business District— premiered the first of a new mini-documentary series on their YouTube channel.
"Locating the Filipino" is the first film in the series ATIN: Stories from the Collection ("Atin" means "ours" in Filipino). The Ayala family's ties to Manila go back to the 1800s. Through the Ayala Museum, they champion and promote Philippine heritage and culture. This film series is part of their innovative "Museums-on-the-Go" initiative, which complements the museum's extensive physical collection of art, historical artifacts, and other exhibits. If you enjoy this illuminating film, please subscribe to see the rest of the series.
Read more about our work with the Zobel / Ayala family in Manila.
Read More
Our clients & Lord
New Green Gables interpretive centre puts focus on L.M. Montgomery


CBC, June 20, 2019

A new interpretive centre at Green Gables Heritage Place in Cavendish, P.E.I., will lead visitors to the iconic house, but not before they pass through displays that put P.E.I. author Lucy Maud Montgomery in the spotlight. "The Green Gables house and the story of Anne of Green Gables is the focus for so many visitors every year," said Chantelle MacDonald, project manager for Parks Canada on P.E.I. "The interpretive centre will also teach people about the woman who wrote the legendary tale."

Green Gables Heritage Place has been undergoing a major redevelopment over the last three years and the exhibit installation is the last phase of the project.

Lord Cultural Resources worked with Green Gables Heritage Place on a Site Redevelopment, Master Plan, Interpretation and Exhibition Design Concept and Content Development.

Read More


City resolution unlocks funds for Historic Virginia Key Beach Park museum


Miami Herald, June 13, 2019

After years of standstill, Virginia Key Beach Park took a step toward constructing its proposed civil rights museum. "Virginia Key Beach has been the place to welcome people who were not welcomed elsewhere," said Wallis Tinnie, a Miami resident of over 50 years, to commissioners. "I think the idea of having a museum to document the wonderful history of civil rights in this community is a legacy I think you would be proud that you were a part of."

Under the resolution, the city will enter into an interlocal agreement with the county and address "any museum operational shortfall within the first 10 years of operation."

In December 2016, consulting firm Lord Cultural Resources released a business plan and projections update for the museum. The update detailed the museum will likely require operating support from both government and private sources. Read More


"From Renaissance to Landscape Revival" Global Forum Held in Chongming, China


Yahoo! Finance, June 12, 2019

SHANGHAI, June 12, 2019 /PRNewswire/ -- "From Renaissance to Landscape Revival" global forum on Daily Development of Aesthetic Design and the launch ceremony of CHINA Shanshui Shijian, was held on June 11th in Chongming, China. Nearly 70 guests, including Professor Vincenzo A. Legnante, dean of School of Architecture at University of Florence, Professor Aldo Cibic, the well-known Italian designer, Javier Jimenez, the director of Lord Cultural Resources and presenter of Soft Power Destinations Awards, Francesca Celi from TOChina Hub at University of Turin, Liu Jianhui, the co-founder/chief designer of Matrix Interior Design, Yang Weijie, the visiting professor of Tongji University, along with executives from Ganglong Group and SUNAC (01918.HK) Shanghai office as well as officials from both Chinese and Italian governments, gathered together to explore the historical evolution and future trends of global art, aesthetics and design in the context of the civilization progress of "from Renaissance to Landscape Revival". In the forum, the development, creation and direction of aesthetics from a global perspective under the times that we currently live are discussed, and the landscape civilization converges with the world-wide aesthetic consensus is reached.

Read More
How community conversations will help plan Macon's arts and culture future


Macon.com, June 07, 2019

About a dozen community members gathered at the South Bibb Recreation Center this week to talk about Macon's future. A webinar will be posted online for those that weren't able to attend the sessions. A do-it-yourself guide for people to host their own art and culture sessions also will be put online, said Joy Bailey-Bryant of Lord Cultural Resources, who is helping facilitate the process.

Read More
AGO acquires large collection of historical Caribbean photographs


CBC, June 06, 2019

Montgomery Collection captures life in the region between 1840 and 1940. Montgomery has since built what's thought to be one of the largest and most comprehensive collections of historical Caribbean photographs, found outside of the region — consisting of more than 3,500 prints, postcards, daguerreotypes, lantern slides, albums and stereographs. Now the collection has found a new home at Toronto's Art Gallery of Ontario.

Read More


National museum changes stance on genocide, sides with inquiry findings


APTN, June 06, 2019

The Canadian Museum for Human Rights (CMHR) is publicly acknowledging the past and present treatment of Indigenous peoples in Canada as acts of genocide, following years of criticism on the issue.

"The Canadian Museum for Human Rights (CMHR) has recognized genocide as an appropriate term in discussing and studying public policy towards Indigenous peoples in Canada as part of a colonial experience," said John Young, president of the CMHR. Read More


Art Gallery of Nova Scotia exhibition explores being black in Canada


The Chronicle Herald, June 04, 2019

The latest exhibition at the Art Gallery of Nova Scotia isn't just a collection of relevant and related images. It's a survey of more than three centuries of pain, perseverance and prominence, connecting a community that stretches from coast to coast with roots in Africa and the Caribbean, and a diverse range of voices united by a shared heritage.

Read More


City thinks fashion sector strutting its stuff can boost local economy


The Hamilton Spectator , June 04, 2019

A strong fashion industry will help Hamilton's economic fortunes, city staff say. City council recently approved a plan to help boost Hamilton's fashion industry, along with the film and music sectors. According to the city, these three sectors have the most potential for improving economic growth. The Art Gallery of Hamilton is hosting an evening celebrating the city's growing fashion sector. Lord Cultural Resources is currently working with the Art Gallery of Hamilton in developing a Strategy for Future Success.

Read More
Museum features climate change and environment


RCI, June 03, 2019

The Biosphere, an environmental museum in Montreal, aims to raise awareness about the environment and climate change in its programming for 2019-2020. The museum purports to be the only one in North America entirely dedicated to these two themes.

Read More


SPECTACLE working on some eye-catching architecture projects


Calgary Herald, June 24, 2019

Currently, along with design partners Dialog and Lord Cultural Resources, SPECTACLE is design lead and project architect on a 43,000-square-foot extension to the Museum of the Regiments.It will become the permanent home of the Afghanistan Legacy Exhibition and will also include event spaces, expanded education and meeting areas, and a new theatre/cinema.

Lord has been engaged to provide functional programming and master planning services of the Military Museums expansion.

Read More
Soft Power
Long-Awaited Naguib Mahfouz Museum to Open End of June


Egyptian Streets, June 19, 2019

Egypt's Minister of Culture Inas Abdel Dayem inspected the Naguib Mahfouz Museum this week at the Tkeit Abu el-Dahab building in Al-Azhar district in preparation for its opening. Abdel Dayem stated that what has been achieved is a source of pride for all Egyptians, as it embodies the nation's belief in preserving its soft power through recognizing its prominent writers throughout history.

Read More
Shanghai: China Pushes Soft Power Through Global Film Festival Alliance


Hollywood Reporter, June 18, 2019

International festival leaders gathered to discuss shared problems and plans for a shared future.

The China-led but global Belt and Road Film Festivals Alliance represents a wide array of festivals catering to the whims of wildly diverse audiences, but it has been united by a common sense of purpose in Shanghai this week.

"The first function of festivals is to promote the international exchange of culture and of movies," said Fu Wenxia, executive secretary-general of the organizing committee of the Shanghai International Film Festival. "Also, we all need to send new blood into the film industry – and that is the second function of a film festival and an important role for all of us. Films tell the stories of all of us, and we should have more diversity at festivals." Read More
Cultural Diplomacy: bridging the study-practice gap


Federica Olivares/LinkedIn, June 18, 2019

There is ample evidence that we are living in an increasingly adversarial moment—a world of global terrorism, refugee crises, and divisive partisan and nationalist politics. While mitigating cultural conflict through traditional diplomatic channels remains an urgent focus of governments, efforts are failing. They are failing not only because the re-emergent, polarizing forces of protectionism, xenophobia and extremism are "wicked problems"—complex issues that do not offer a clear or apparent solution, but also because the practice of diplomacy itself has shifted.

Read More
Increase focus on cultural diplomacy, Senate committee says


The Hill Times, June 11, 2019

Cultural diplomacy, the report from the Senate Foreign Affairs Committee argued, can play a role in enhancing Canada's reputation through 'soft power, persuasions, attraction, and influence.'

Global Affairs Canada should take the lead in improving Canada's cultural profile in a bid to enhance the country's soft power, according to a report released Tuesday from the Senate Foreign Affairs Committee.

Read More
Museums
Get in Line: Yayoi Kusama Is Unveiling a Brand New Infinity Room at David Zwirner in New York This Fall


Artnet, June 18, 2019

David Zwirner Gallery—which represents the artist along with Victoria Miro in London—announced today that a new Infinity Mirror Room will be the centerpiece of a show set to run in November and December at the gallery's 20th Street space in New York.

The exhibition will feature Kusama's signature polka-dot paintings, sculptures, and immersive installations, along with the Infinity Rooms that make for such prime selfies. Although the gallery didn't elaborate on any plans for increased security, if the past serves as any indication, it can expect a flood of visitors vying for a limited number of tickets, usually meted out for strictly allotted time slots. Read More
The Acropolis Museum and the return of the Parthenon Sculptures: Back to the future


Neoskosmos, June 18, 2019

Whilst Greece may have a new museum in Athens, the British Museum has devised a new political and diplomatic playbook by which it promotes the Parthenon Sculptures as individual works of art which can be dispersed or dismembered as the Trustees see fit.

Read More
British Museum to hold its first Troy exhibition


The Guardian, June 18, 2019

Museum will showcase myths and truth of city that inspired Homer's Iliad and Odyssey. Alexandra Villing, lead curator for the exhibition, said the Trojan war was "one of the greatest stories ever told – about a war which has become an archetype for all wars". The legend had lived so vibrantly for three millennia, she said, inspiring Roman, medieval and modern day writers and artists, because "it's a story that really has it all – love and loss, courage and passion, violence and vengeance, twists and turns, triumph and tragedy".

Read More
7 Best Museums In San Francisco


Att.net, June 10, 2019

Sometimes people overlook the museums of San Francisco. Not because they're subpar. Quite the contrary. But SF has so many other things to distract you – the Golden Gate Bridge, great restaurants, Victorian homes, Fisherman's Wharf (Not!) – that the world-class museums are sometimes a second thought. Here are some of the best museums in the city.

Read More
Stedelijk Museum Amsterdam Names Rein Wolfs Its New Director


The New York Times, June 07, 2019

The appointment ends a year-and-a-half vacancy at the top of one of Europe's leading modern art museums. The Stedelijk Museum Amsterdam, the most significant museum of modern art in the Netherlands, named the Dutch curator Rein Wolfs as its new director on Friday. Mr. Wolfs, 58, is currently director of the Bundeskunsthalle, an exhibition space in Bonn, Germany.

Read More
A Tibetan Collection Fights a Battle That Small Museums Often Face


The New York Times, May 31, 2019

Limited staff, tight budgets and age have taken a toll on Staten Island's Jacques Marchais Museum, but a major renovation is now being planned.

Read More
Architecture
XTU envisions a mangrove-like memorial with giant waterfall in Singapore


Designboom, June 19, 2019

As part of a global competition to design a memorial building on Singapore's waterfront, XTU architects presents their entry for the site located within the prominent bay east garden. First launched in January 2019, the project called to architectural practices around the world to create a new landmark in celebration of the country's founding leaders and unique cultural identity. In response, the Paris-based studio, XTU, has envisioned a huge 'root-like' structure that puts nature and a giant waterfall at it's center.

Read More
Inside the Extraordinary Significance of Walls


Architectural Digest, June 17, 2019

In a new book, The Great Great Wall, architecture writer Ian Volner investigates humanity's relationship with building barriers—from biblical times to Berlin to the current U.S.-Mexico border debate.

When the U.S. Customs and Border Protection, in 2017, set up prototypes of what would come to constitute the U.S.-Mexico border wall, architectural journalist and AD contributor Ian Volner traveled to the Sonoran Desert to get a glimpse of the wall's would-be structure. Though he wrote about the experience for Foreign Policy magazine, the visit would also become the genesis of a larger project: The Great Great Wall: Along the Borders of History from China to Mexico, a new book published this week by Abrams Press. Read More
Studio Gang breaks ground on sculptural expansion of American Museum of Natural History


Designboom, June 12, 2019

New York City's American Museum of Natural History (AMNH) breaks ground on its new facility, the 'Richard Gilder Center for Science, Education, and Innovation'. Designed by studio gang to inspire visitors of all ages to explore the world of science, the spectacular 230,000-square-foot project will add exhibition galleries, state-of-the-art classrooms, an immersive theater, and a redesigned library. The undertaking will exhibit more of the museum's scientific collections and link ten of the museum's buildings to improve visitor flow throughout the campus.

Read More
Technology
Social Media is More Important Than Ever For Cultural Entities – Here's What You Need to Know


Colleen Dilenschneider, June 19, 2019

Here are five critical, data-based findings for cultural executives regarding social media's role in guest motivation and satisfaction. It's no secret: Social media is a powerful engagement tool for cultural organizations. Over the years, we've uncovered, shared, and updated information on social media's impact on everything from marketing to motivating attendance to increasing onsite satisfaction.

Read More
Accessible museums: using technology to open the doors


Blooloop, June 18, 2019

A new generation of accessible museums is opening the door to people who may find access challenging. They are doing this by using technology in a range of innovative ways. This means that many are now providing a service to visitors with visual or hearing impairments, people with dementia and more.

Read More
Mine exhibition opens at Mona with AR and a giant board game


Blooloop, June 14, 2019

Mine, a new exhibition from Simon Denny, has opened at Tasmania's Museum of Old and New Art (Mona), featuring new sculptures, a giant board game and augmented reality. Provocative and unconventional, Mona is located within the Moorilla winery on the Berriedale peninsula in Hobart. It has been famously described by its creator David Walsh as a "subversive adult Disneyland".

Read More
"On View," a new Knight podcast, examines how museums and cultural institutions are evolving to keep pace with a changing world


Onviewpodcast, June, 2019

On View is a series that explores how museums are evolving to keep pace with society, how they can become welcoming to a wider public, and how technology offers new opportunities to reach audiences. Hosted by Chris Barr, Knight Foundation's Director of Arts + Technology Innovation.

Read More
Art & Culture
France's Imperial Theatre reopens following UAE restoration efforts


wam.ae, June 19, 2019

PARIS, 19th June, 2019 (WAM) -- The Château de Fontainebleau's historic Imperial Theatre has reopened to the public, following years of restoration works made possible by contributions from the Department of Culture and Tourism - Abu Dhabi.

Read More
CCF 2019 to focus on content creator culture


The Korea Herald, June 19, 2019

Culture Communication Forum 2019, an annual event organized by the Corea Image Communication Institute, invites figures from around the world to experience Korean culture and promote their own culture.

Read More
Art Basel 2019 Recap


Artnet, June 18, 2019

More than 93,000 visitors flocked to Switzerland's messeplatz for the 2019 edition of Art Basel and, if you trust dealers' claims, the market appears to be going stronger than ever. Iwan Wirth of Hauser and Wirth declared that it was "our most successful year" in a press release, while Vanessa Carlos of Carlos/Ishikawa also reported selling out the gallery's booth on the first day.

Below is a round-up of all the stories that artnet News published about the fair, from our interviews and analysis to all of the week's headline-making news. Read More
The 10 Best Booths at Art Basel in Basel


Artsy, June 12, 2019

Now in its 50th edition, Art Basel in Basel is still trying new things. This year, the fair has implemented a sliding scale price model, allowing smaller booths to pay less per square meter. One exhibiting gallery, New York's Essex Street, isn't actually selling any work at all: Per the wishes of artist Cameron Rowland, the artworks are for rent. Below, we share 10 highlights from this year's fair.

Read More
Fears within ACE over 'dumbing down' art


Arts Professional, June 07, 2019

Arts Council England's (ACE) plans to make culture more widely accessible have prompted alarm within the organisation, with some expressing concern that its new strategy would compromise artistic quality and tip the funder's existing approach "entirely on its head".

Read More
A History of Writing, from Hieroglyphs to Squiggles


Hyperallergic, June 07, 2019

An exhibition at the British Library powerfully delves into the personal and political complexities of writing, driving home that it's not only one of humanity's greatest inventions, but born out of the strongest human motivations.

Read More
Museum Workers Share Their Salaries and Urge Industry-Wide Reform


Hyperallergic, June 03, 2019

Over 660 arts professionals have added to a spreadsheet detailing their salaries. The pay for these prestigious positions may be lower than you expect. Transparency can be radical, especially in an industry as financially oblique as the art world. Museum workers began contributing to a Google Spreadsheet documenting their place of employment, salary rates, and demographic details like race and gender. The data points offer crucial insight into the economic hierarchies inside some of the world's most prestigious museums.

Read More
Creative Cities
Ottawa entrepreneur reinventing the museum experience worldwide through Live History


Ottawa Business Journal, June 11, 2019

When a storm delayed her trip home from a winter vacation a few years ago, Ottawa actor Jasmine Bowen was struck by a lightning bolt of inspiration that set the stage for an unlikely global business.

Read More
How the Creative Placemaking Tide Lifts All Community Boats


Nextcity.org, June 10, 2019

In the fight against gentrification, three placemaking programs activate community networks and help artists and residents lay down economic roots. On a Sunday afternoon in June, with the temperature well above 80 degrees, the Perry Avenue Commons on Chicago's South Side bustles with a remarkable amount of activity.

Read More
In Iraq Museum, There Are Things 'That Are Nowhere Else in the World' Passing by Assyrian murals at the Iraq Museum


The New York Times, June 09, 2019

BAGHDAD — If people remember anything about the Iraq Museum, it is most likely the televised images of it being looted in 2003 as American troops watched from their tanks.

Statues too heavy to move were knocked from their pedestals, their 3,000- and 4,000-year-old shoulders bashed to powder. Some lost their eyes or one side of their face. Glass cases were shattered, their contents gone or thrown on the floor.

Read More
Here's a way to visit Macon's museums free of charge for up to a week


Macon.com, June 09, 2019

Do you want to get in to some of Macon's local museums for free? Now you can. The Macon Museum Pass was officially released Thursday after nearly a two-month delay. The passes were originally scheduled to be released April 11. "We have been having calls on a daily basis from people who are excited to check it out, want to check it out. They have heard about it," said Jeanne Peloquin, Middle Georgia Regional Library marketing coordinator.

Read More
Design team's 'boldness' wins competition to reshape Detroit's cultural district


Detroit News, June 08, 2019

Detroit — A team that includes one of France's top landscape architecture and urban design firms, along with five other members with plenty of Detroit experience, has won an international competition to reshape the city's cultural center. Its plan, called "Detroit Square," suggests radically changing 10 blocks around 12 cultural and educational institutions.

Read More
Why the Arts Are The Great Unappreciated Engine Of The U.S. Economy


Forbs, March 19, 2019

The Arts and Cultural Production Satellite Account (ACPSA) compiled by the U.S. Department of Commerce's Bureau of Economic Analysis (BEA) showed that economic activity from arts and culture increased 2.9% in 2016, the most recent year of this report. That represents 4.3% of gross domestic product or more than $800 billion of economic activity.

Read More
Lord Cultural Resources values your privacy and does not sell or trade email addresses.
Please see our privacy policy for more information