Events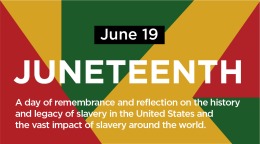 June 19, 2020
Juneteenth Holiday Celebration
June 19th also known as Juneteenth, is a day of remembrance to commemorate the emancipation of the last remaining enslaved people in the Confederacy two years after the Emancipation Proclamation. Here is a presentation on the history and importance of this day and on the ongoing fight for equality and inclusion.
Read More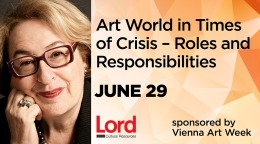 June 29, 2020
Art World in Times of Crisis – Roles and Responsibilities
This online discussion will focus on the challenges the art world faces as a result of the coronavirus pandemic. Speakers will discuss innovations and forward-looking opportunities for cultural tourism, cultural institutions, and the art sector generally.
Read More