Cultural News
Cultural News is a monthly global round-up of what's happening in culture to help you be up to date with current topics and trends. Excerpts are directly quoted from the articles – here you can browse through the featured stories and access the full issues.
2023 Issues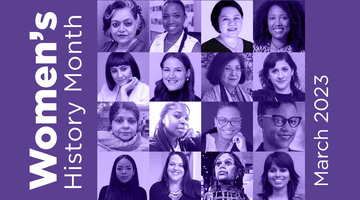 Celebrating Women's History Month
As we conclude March 2023, International Women's History Month, we want to take a moment to reflect on the inspiring women who have made significant contributions in the cultural world. Throughout the month, we have dedicated a different week to honor four women who inspire us as Leaders, Trailblazers, DEAI Advocates, and Youth.
We are thrilled to present the final poster that captures the essence of our month-long celebration. We express our gratitude to all those who have participated in honoring these remarkable women and acknowledge their exceptional work in the cultural sector.

We invite you to download the poster and join us in continuing to celebrate and honor women who inspire us with their remarkable achievements.


View All Topics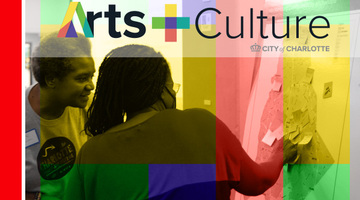 City Releases Lord Cultural Resources Report on Current State of Culture in Charlotte-Mecklenburg Area
The City of Charlotte on Monday released the State of Culture Report, the Charlotte-Mecklenburg area's most up-to-date study of local arts and culture conditions. Residents and all local arts and culture participants are invited to provide additional input on the city's cultural planning efforts through a survey and during a virtual public meeting about the report.
The State of Culture Report is a common foundation of information for artists, cultural organizations, policy makers, patrons, funders and residents to understand the issues and conditions facing local arts and culture. Its findings will inform the strategies and action steps that will be included in the future Charlotte Arts and Culture Plan, due to be released later this year. The plan will be the culmination of the city's ongoing initiative to support economic sustainability and growth in the Charlotte-Mecklenburg arts and culture sector.
"We were able to really speak to people about what is important for them regarding arts and culture, and not just individual artists and arts organizations, but residents as well as educators," said Joy Bailey-Bryant, president of consulting company Lord Cultural Resources US.
View All Topics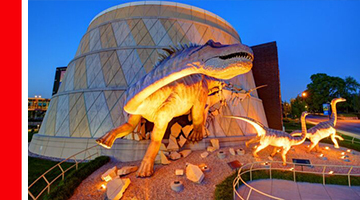 Association Of Children's Museum Releases New Five-Year Strategic Plan
The Association of Children's Museum (ACM), is the world's foremost professional society supporting and advocating on behalf of children's museums. The association is pleased to announce its new five-year (2023-2028) strategic plan.

To plan for this future, ACM engaged Lord Cultural Resources, to work collaboratively with the board, executive director, and staff leadership to facilitate a strategic planning process to revisit their current mission and vision, set impactful goals, and develop measurable objectives around four main priorities for the organization.
View All Topics