News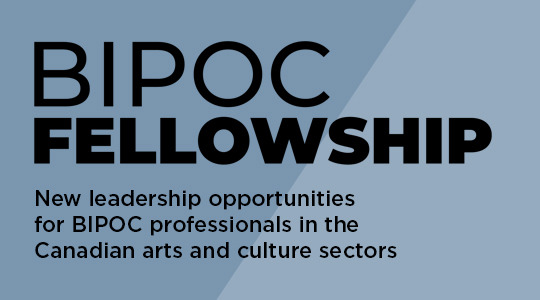 April 8, 2021
Lord and Black Artists' Networks in Dialogue announce new BIPOC Fellowship
Canada is one of the most culturally diverse countries in the world, yet due to systemic racism, few of our cultural institutions reflect our diversity.
As a result, Canadians today and potential future generations are not experiencing the creative potential that Black, Indigenous, and other People of Colour (BIPOC) could bring to arts organizations, museums, and libraries as leaders; moreover BIPOC professionals are marginalized from leadership, often leaving the field and even the country to pursue opportunities elsewhere.
In 2020, Karen Carter, co-founder of Black Artists' Networks in Dialogue and Gail Lord, President of Lord Cultural Resources met to envision that inclusive future—and the idea of "the BIPOC Fellowship" was born.
The concept of the BIPOC Fellowship is twofold: to help fund leadership positions for BIPOC professionals in the Gallery, Library, Arts and Museum sectors; and to provide an effective mentorship program for both the fellows and their employer institutions as together they chart new ground.