News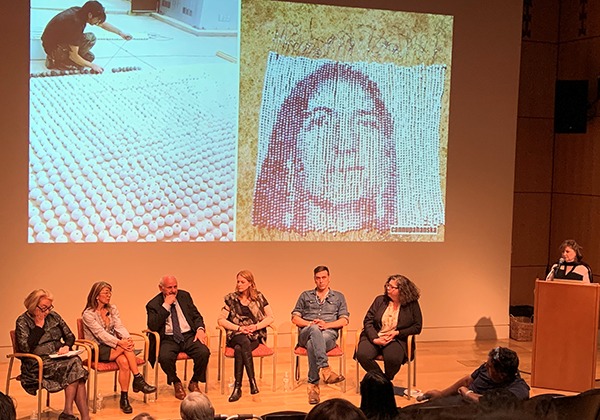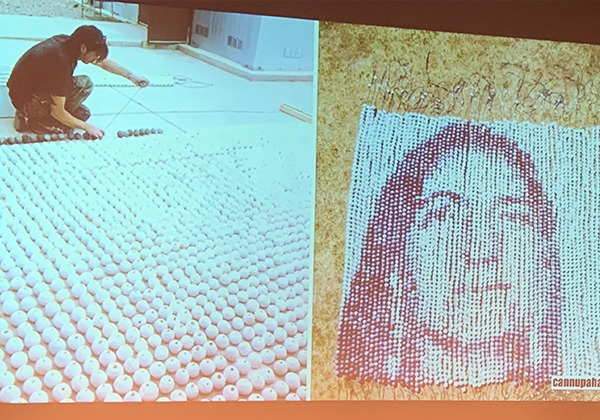 November 8, 2019
THOUGHT LEADERS SET AGENDA FOR HOW ARTS SECTOR CAN HELP NEW MEXICO LEAD
SANTA FE • Arts and culture can be the driver in addressing New Mexico's most critical social and economic issues, said an agenda-setting group of culture-sector leaders at a public event this past October at the NM History Museum auditorium on the Historic Plaza of Santa Fe.
The event, jointly sponsored by the international consulting firm Lord Cultural Resources and New Mexico's Department of Cultural Affairs, brought thought leaders from across the sector together in a dynamic exchange that marked a collective commitment to raise the profile, influence, and impact of the arts and culture sector of New Mexico.
New Mexico outranks other states in cultural capital, cultural diversity, and artists per capita, despite being the second-poorest state in the nation," said Debra Garcia y Griego, New Mexico's Cultural Affairs Secretary. "As a world-renowned destination for heritage tourists, an arts-and-culture mecca, and a hub of creativity, our state is uniquely positioned to translate these assets into a stronger economy, as well as improvements to many other areas."
The event explored strategies and ideas for turning this potential into real change. Gail Lord, President of Lord Cultural Resources, brought global perspective to the event, as well as in-depth perspective on New Mexico's potential.
"Having worked in NM culture for almost 20 years, I believe New Mexico is as a place with exceptional authenticity, power, and creativity," said Gail Lord. "With the support of the Department of Cultural Affairs, City of Santa Fe, and its wealth of diverse creative people, New Mexico can expand the narrative about art to one of relevance and equity."
Participants (pictured above from left to right):
Gail Lord, President Lord Cultural Resources
Pauline Kanako Kamiyama, Arts Director, City of Santa Fe Arts Commission and former Deputy Director of Civic Arts, City of LA
Stuart Ashman, Chief Executive Officer, International Folk Art Market
Cyndi Conn, Executive Director, Creative Santa Fe
Cannupa Hanska Luger, (Mandan/Hidatsa/Arikara/Lakota), multi-disciplinary artist
Debra Garcia y Griego, New Mexico's Cultural Affairs Secretary
Veronica Gonzales (podium) Thought Leadership Team, Lord Cultural Resources and former Cabinet Secretary of the New Mexico Department of Cultural Affairs