Press Releases
January 22, 2013
Louvre Lens and Louvre Islamic Gallery Open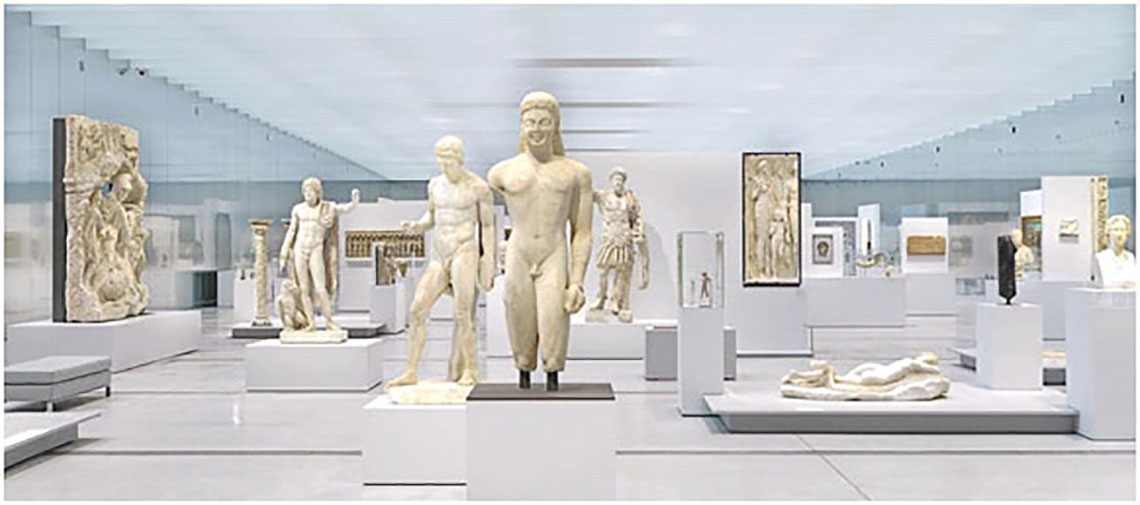 The Louvre Lens and the new Islamic Gallery of the Louvre, two of the earliest projects of Lordculture, the European company of Lord Cultural Resources, opened to the public in the last few months of 2012.

Lordculture was commissioned by the Region Nord-Pas-de-Calais to collaborate with regional authorities and the Musée du Louvre from the conception stage of the Louvre Lens to the tender brief. Our mission encompassed functional planning, assistance with the architectural competition, cost analysis of the galleries and the functional planning of the visible storage open to visitors.

Inaugurated on December 4, 2012, the "museum park" is the first branch of the Musée du Louvre. Designed by the Japanese architects SANAA and the landscape designer Catherine Mosbach, the 28,000 sqm building is located in a park provided by the city of Lens in the Region Nord-Pas de Calais.

The studio Adrien Gardère designed the exhibition spaces: the Great Gallery (3,000 sqm of permanent exhibitions), the Glass Pavilion (1,800 sqm) and additional space for temporary exhibitions. The Great Gallery presents the masterpieces from the Louvre collection such as Liberty Leading the People (1830) by Eugène Delacroix, Portrait of Baldassare Castiglione (1514-1515) by Raphael and Louis-François Bertin (1832) by Ingres.

Lordculture also contributed to the Musée du Louvre's new Islamic Gallery that opened to the public on September 22, 2012 in the Visconti Court of the historic Louvre Palace building. The architects Mario Bellini and Rudy Ricciotti covered 2,800 sqm of exhibition area with an undulated, luminous roof and Renaud Piérard designed the museography. Together with the French firm Pro-Développement, Lordculture developed the exhibition concept, visitor experience and interpretive plan, and organized the international architectural competition.

Lord Cultural Resources, founded in 1981, is the world's largest global professional practice dedicated to creating cultural capital worldwide having conducted over 2,000 cultural projects in over 50 countries on 6 continents. The firm has led dozens of planning assignments for national museums around the world, including current work with the Pushkin Museum in Moscow; King Abudulaziz Center for World Culture in Dhahran, Saudi Arabia; West Kowloon Cultural District in Hong Kong, China; Smithsonian National Museum of African American History and Culture in Washington, DC.; and the Canadian Museum of Civilization in Hull, Quebec.
---
Ouverture du Louvre-Lens et du Département des Arts de l'Islam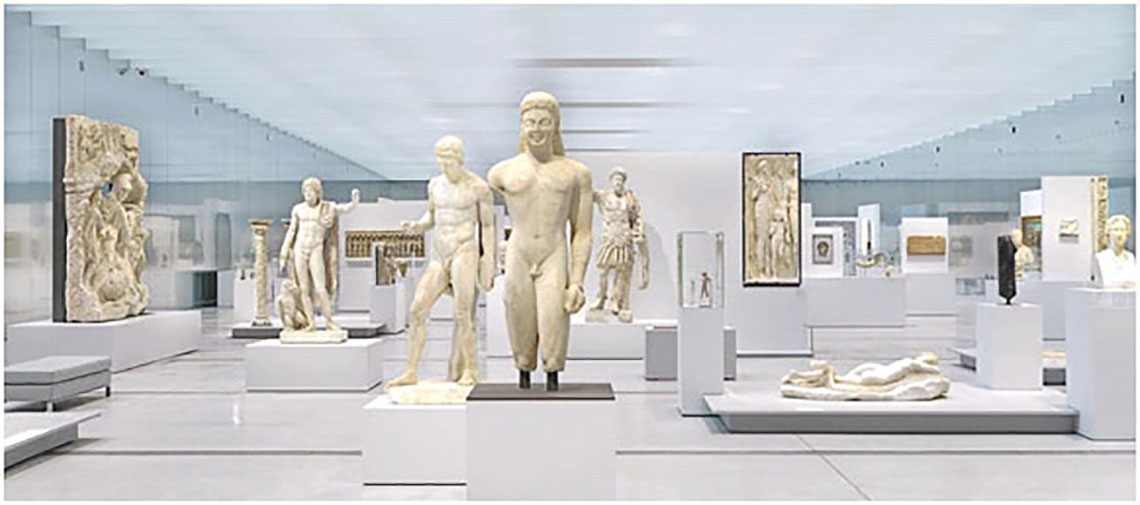 Avec l'inauguration du Louvre-Lens et du Département des Arts de l'Islam, parmi les tout premiers projets de Lordculture en France, s'ouvrent au public.

Lordculture a été mandatée par la Région Nord-Pas-de-Calais pour travailler avec les autorités régionales et avec le Musée du Louvre de la phase de conception du projet du Louvre-Lens jusqu'au suivi des études. Notre mission comportait l'élaboration du programme fonctionnel, la participation à la commission technique du concours de maîtrise d'œuvre, l'estimation financière de la muséographie et la programmation fonctionnelle des réserves visibles et visitables.

Inauguré le 4 Decembre 2012, le «musée parc» est la première antenne du Musée du Louvre, située dans la Région du Nord-Pas de Calais. Conçu par l'agence japonaise d'architecture SANAA et la paysagiste Catherine Mosbach, le bâtiment de 28 000 m² s'inscrit dans un parc, offert par la ville, de plus de 20 ha.

Le Studio Adrien Gardère a réalisé la muséographie des espaces d'exposition: la Grande Galerie (300 m²) et le Pavillon de verre (1800 m²) espace d'expositions temporaires thématiques. La Grande Galerie fait dialoguer de manière chronologique et transversale les plus prestigieuses collections du Louvre telles que La Liberté guidant le peuple (1830) d'Eugène Delacroix, Le Portrait de Balthazar Castiglione(1514-1515) de Raphaël ou encore Louis- François Bertin (1832) de Jean-Dominique Ingres.

Lordculture a aussi contribué à la programmation de la nouvelle implantation du Département des Arts de l'Islam dans la cour Visconti, au musée du Louvre, Paris, inaugurée le 22 septembre 2012. Avec Pro-Développement, Lordculture a conçu le concept du parcours de l'exposition permanente, l'expérience du visiteur et le programme muséographique. Lordculture a également participé à l'analyse des projets d'architectes finalistes dans le cadre du concours international.

Lordculture fait partie du réseau international Lord Cultural Resources. Fondé en 1981, pour répondre à la demande croissante de services spécialisés dans le secteur des musées, de la culture et du patrimoine, Lord Cultural Resources est aujourd'hui le leader mondial sur ce marché. Avec plus de 2000 projets réalisés dans 50 pays sur 6 continents, l'entreprise a acquis une réputation internationale basée sur le leadership dans ce secteur, l'innovation et l'excellence.Le groupe a mené une douzaine de missions d'aménagement pour des musées nationaux autour du monde, notamment pour le Musée Pouchkine de Moscou, le King Abudulaziz Center for World Culture à Dhahran, en Arabie Saoudite, le quartier culturel de West Kowloon à Hong Kong, en Chine, le Smithsonian National Museum of African American History and Culture à Washington, DC. et le Musée Canadien des Civilisations à Hull, au Québec.