Artists, Patrons, and the Public: Why Culture Changes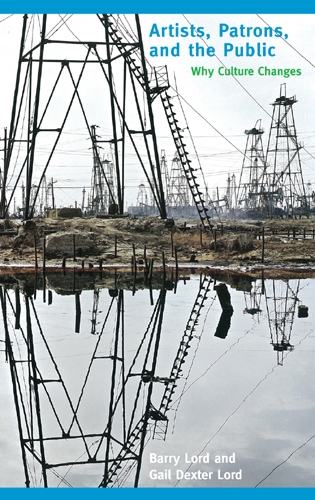 In their new book, Barry and Gail Lord focus their two lifetimes of international experience working in the cultural sector on the challenging questions of why and how culture changes. They situate their discourse on aesthetic culture within a broad and inclusive definition of culture in relation to material, physical and socio-political cultures.
This book is intended for artists, students, and teachers of art history, museum studies, cultural studies, and philosophy, and for cultural workers in all media and disciplines. It is above all intended for those who think of themselves first as audience because we are all participants in cultural change.
---
About The Authors
« This is a valuable project and the world will want to know what Barry Lord and Gail Dexter Lord think about the matters they touch: I can't think of authors whose practical wisdom is better suite to the task. »

Felipe Fernandez-Armesto, University of Notre Dame; author of Civilizations: Culture, Ambition and the Transformation of Nature.

« The clarity with which the Lords define the terms is one of the things that make this such an important book. I don't think a book like this has been done before. It's going to be an enormous aid to anyone working in the culture sector – practitioners, teachers, historians, and theorists, too. »

Marta Braun, School of Image Arts, Ryerson University; author of Picturing Time: The Work of Étienne-Jules Marey.