| | |
| --- | --- |
| | SHARE ON |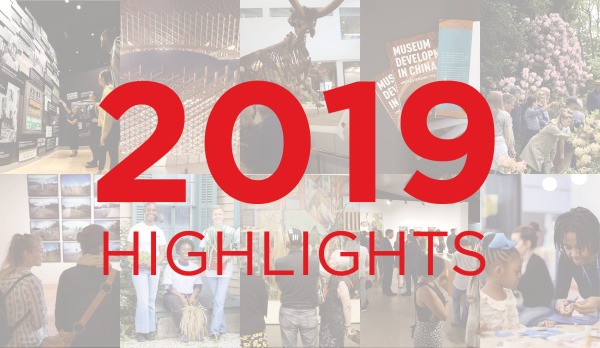 Happy New Year, last Cultural News for 2019!
2019 Highlights looking forward to 2020
For the concluding Cultural News of 2019, we share some of the highlights that made it a great year for our practice because so many clients and projects embraced diversity, creativity, youth empowerment, human rights and open minds. Looking ahead – the public trust in museums and the cultural sector depends on these values.
Read More
Our clients & Lord
Portrait Gallery pitch reaches feasibility stage


Ottawa Citizen , December 23, 2019

The push to add a National Portrait Gallery to the capital's "constellation" of cultural institutions has reached its next stage with a feasibility report prepared by a citizen-led advisory board. The report includes the proposed gallery's preliminary concept, with a more detailed operational and business plan to come once the first major hurdle is cleared: finding a site to house the precious portrait collection.

In 2018, the board joined forces with the venerable Royal Canadian Academy of Arts and the renowned Toronto-based museum-planning firm Lord Cultural Resources, which drafted the recent feasibility study.

Read More
Progress on Expo 2020 Dubai country pavilions in Dubai South


Construction Week Online, December 22, 2019

In less than a year, Expo 2020 Dubai will open its doors to more than 25 million visitors from across the globe on 20 October, 2020, with 70% of the visitors expected to come from outside the UAE. The first World Expo to take place in the region, Expo 2020 Dubai, will be located on an area covering 4.38km2 near Al Maktoum International Airport in Dubai South.
Other companies including Moriyama & Teshima Architects, Lord Cultural Resources, Hatch, Kubik, Thornton Tomasetti, NGX, and Cisco are also working on the pavilion that will be located within the Sustainability District.

Read More
America's first museum hotel just opened in New Orleans - and it's worth checking in


Forbes, December 20, 2019

It's fitting that America's first true museum hotel is at one of America's very best museums, and a longtime personal favorite of mine, the National World War II Museum in New Orleans. If you haven't been, go, and if you have been, go back - this was my fourth visit, and every time there are new exhibits and in many cases, entire new wings or buildings. Last year TripAdvisor users named it the nation's third best museum behind only New York's Metropolitan Museum of Art, and at Number One, the 9/11 Museum (also an amazing can't miss experience).

Lord Cultural Resources worked with National World War Ii Museum on Concept Plan, Multi-Media Exhibits, Functional Program, Architect and Exhibit Designer Selection, Strategic Planning.

Read More


Canada's Diversity Gardens


Gerald Dieleman Linkdin page, December 17, 2019

Assiniboine Park Conservancy announced a generous gift of $1,000,000 from Bison Transport and the Jessiman Foundation to support Canada's Diversity Gardens project! "I think this is a very rare opportunity to support a project that is going to impact generations of Winnipeggers, Manitobans, Canadians and visitors from all over the world," said Peter Jessiman, Co-Owner of Bison Transport, during a tour of The Leaf construction site. Watch the video to learn more and get a sneak peek at the future site of The Leaf.

Read More


Museum of Vancouver and UBC launch display about Chinese Canadian museum project


Straight, December 17, 2019

A new display space in Vancouver's Chinatown helps visitors learn about a forthcoming museum dedicated to Chinese Canadian history. The Museum of Vancouver and the University of British Columbia, with support from the City of Vancouver and the B.C. government, have teamed up to launch the curated pocket gallery at the Chinese Canadian Museum project office at the Chinese Cultural Centre of Greater Vancouver.

Lord Cultural Resources is working with Chinese Canadian Museum on Feasibility Study and Business Plan.

Read More
Desire for more diverse, edgy programming expressed at museum meeting


Farmington Daily Times, December 16, 2019

Session kicks off development of new strategic plan at Farmington. Public attendees at a consultation for the Farmington Museum in New Mexico said they appreciate the museum, but also want to see it become more diverse and daring in its programming. The meeting was an early step in creating a new multi-year strategic plan for the museum. The City of Farmington is working with Lord Cultural Resources to develop the plan. Lord representatives Brad King (Vice President) and Sarah Hill (Senior Consultant) led the meeting, which was designed to solicit public input to inform a better understanding of how residents view the facility.

Read More
Contemporary Calgary's transformation of old planetarium ready for the New Year


CBC, December 16, 2019

Contemporary Calgary has finished phase one of transforming the old planetarium into an art gallery, and has lined up a series of exhibitions for the New Year, including a feature on the art of Yoko Ono and John Lennon.

Read More


The Smithsonian's ten splashiest new acquisitions of 2019


Smithsonianmag.com, December 16, 2019

This year marks the arrival of a brilliant diamond, a hybrid space rocket, exciting paintings and two darling clouded leopard cubs. If the Smithsonian really is the Nation's Attic, as it is sometimes called, it might require a new room or two up there. Another year of acquisitions for its 19 museums and galleries, along with the National Zoo, has added to its already massive collections.

Read More


Art Gallery of Nova Scotia seeks $7M from Halifax for new gallery


CBC News, December 11, 2019

The Art Gallery of Nova Scotia is looking for a $7-million contribution from the Halifax region for a new art gallery on the city's waterfront. Gallery officials recently presented a proposal to the municipality's community planning committee. "We're hoping HRM will come with a five per cent investment on the project," said Colin Stinson, the director of marketing for the art gallery.

Read More


DAR honors local veterans


Nassau County Record, December 9, 2019

The Amelia Island Chapter Daughters of the American Revolution honored the veterans associated with the chapter before choosing one of their own as its guest speaker for the November meeting. Administered and curated by The Women in Military Service for America Memorial Foundation, which oversees the only national site that recognizes women military veterans, as well as those who have served with service organizations such as the Red Cross, USO or Public Health Service. The goal of the memorial is to preserve the stories of America's 2.5 million female veterans who have served this country from the Revolutionary War to today.

Lord Cultural Resources work with The Women in Military Service for America Memorial Foundation on Concept and Business Plan, updated brand identity and developed a style guide. Read More
As protests rage in Chile, these patchwork pictures are more relevant than ever


Los Angeles Magazine, December 9, 2019

In detailed scenes sewn together with colorful patches of fabric, Chilean women have documented the darkest years of the country's history. They tell stories of resistance against a brutal dictatorship, of families struggling after the disappearance of loved ones and of women working together to ensure meet the needs of their communities. Arte, Mujer y Memoria: Arpilleras from Chile, which opened at the Museum of Latin American Art in late November and runs through March 29, is a powerful visual history of the Pinochet regime as told by the women who witnessed it.

Read More


Man's mission to photograph sites on currencies around the world brings him to Winnipeg


CBC, December 5, 2019

One man is making it his mission to photograph the buildings and landmarks seen on currency from around the world, which brought him to Winnipeg to see the Canadian Museum for Human Rights, which appears on our $10 bill. Emaad Paracha has been through four countries photographing sites on currency.

Lord Cultural Resources has been involved with the Canadian Museum for Human Rights since the early stages, developing the Concept Plan, Master Plan, Architectural Competition Management and completing a cross-country Public Engagement. Most recently, Lord Cultural Resources was engaged by the CMHR to provide tour management services for the Mandela: A Struggle for Freedom traveling exhibition. Read More


Museum Development in China: Book Launch explores the role of museums in city-building


School of Cities U of T, December 4, 2019

What can Canada learn from the museum building boom in China? It's a question examined in the book Museum Development in China: Understanding the Building Boom, edited by Gail Dexter Lord, Guan Qiang, An Laishun, and Javier Jimenez. The anthology of essays reveals how much East and West can learn from each other about museum roles, our publics, how we preserve, what we conserve and our future sustainability—even as we marvel at the accomplishments of China's museum building boom.

On November 27, the University of Toronto's School of Cities, in partnership with the Asian Institute at the Munk School of Global Affairs and Public Policy, the Faculty of Information, and Lord Cultural Resources, hosted a book launch event and panel discussion at the George Ignatieff Theatre.

Read More
Soft Power
Museums and heritage


The Heritage Matters, December 18, 2019

Check out this article on building livable communities through soft power by Gail Lord on page 26 at the current issue of Heritage Matters: Rethink. Revitalize.

Read More
How to make museums more accessible for disabled people? Ask them


The Art Newspaper, December 10, 2019

Research groups have designed new technologies and initiatives for the V&A, Kunsthistorisches Museum and Thyssen-Bornemisza.
Museums can be hostile places for disabled visitors, with buildings that are hard to navigate by wheelchair and exhibits that concede little to people with sensory or cognitive impairments. But a handful of European institutions have conducted access studies that promise to transform this dispiriting experience, drawing on expert advice from participants with diverse lived experiences of disability.

Read More
A Potent Exhibition of Radical Political Art Reveals the Myriad Ways in Which Artists Wield Soft Power


Forbes, November 27, 2019

The SFMOMA show Soft Power, treats the idea of art as a crafty influencer. The term "soft power" first became popular during the Reagan era when it referred to suing cultural persuasion as an alternative to military force. Appropriation of the idiom by SFMOMA is clearly ironic, given the radical position expressed by most of the artwork. It also suggests that the term can be subversive, forcing a conceptual summersault that undoes some of the damage wrought by soft and hard power in the past.

Read More
Museums
Visit museums or art galleries and you may live longer, new research suggests


CNN Style, December 18, 2019

A trip to the theater, museum or art gallery could help you live longer. And the more often you get that culture fix the better, a new study suggests.

Read More
Museum exhibits worth planning a trip around in 2020


CNBC, December 15, 2019

If you seek out history, art, and eclectic adventures when you travel, you'll have plenty of excuses to pull off the road in 2020. From a retrospective of outsider art to shrines devoted to everything from eyesight to motion pictures, here are museum exhibitions worth planning a trip around this coming year.

Read More
The major museum moments of 2019


The Art Newspaper, December 12, 2019

The Art Newspaper looks back at the major museum moments of 2019, from the MoMA expansion to 'artwashing' ill-gotten wealth.

Read More
Who could be in the running for Museum of the Year 2020?


Museum Association Journal, December 12, 2019

The search for the next Art Fund Museum of the Year has begun. The winner of the UK's largest art award will receive £100,000, while four finalists will be granted £10,000 each. Applications close on February 13, 2020. The shortlist will be announced in late April. Art Fund says the award "champions the work of all museums—shining the spotlight on the originality and creativity of all sizes from every part of the UK." Museums must demonstrate that their current work stands out from previous years.

Read More
Installations in major Ottawa Indigenous art exhibition have 'broken precedent'


Global News, December 9, 2019

An installation created by internationally renowned Sami artist and architect Joar Nango, is a two-storey structure that invites visitors to observe its mixed-medium elements of wood and tanned animal skins, and also to pick up and leaf through a collection of books on activism, colonialism and Indigenous architecture, all from the artist's personal collection.

Read More
Architecture
Dezeen's top 10 architecture trends of 2019


Dezeen, December 16, 2019

Dezeen looks back at the top ten architectural trends of of 2019, including celebrity collaborations, mirrored buildings, and architects on strike.

Read More
Canadian architects are taking on the world


Diamond Shmitt, December 9, 2019

Diamond Schmitt, would lead the transformation of its David Geffen Hall, the home of the New York Philharmonic symphony orchestra.

Canadian architects are winning more work beyond our borders and designing iconic work for the world's pre-eminent institutions. KPMB Architects was selected by Boston University for their new Center for Computing and Data Sciences. In October, Hariri Pontarini Architects won the RAIC International Prize for their extraordinary Baha'i Temple of South America in Santiago, Chile.

Read More
Art & Culture
The biggest exhibitions around the world in 2020


The Art Newspaper, December 19, 2109

From Artemisia to Abramović, Old Masters to Olmecs, and Richter to Roman antiquities—here are next year's must-see shows.

Read More
The Top 5 Art Stories Of 2019


The Federalist, December 18, 2019

As we near the end of 2019, and the run of new exhibitions goes into hibernation until February, now seems an opportune moment to take a step back and look at some of the most important and interesting recent news from the art world.

Read More
Outgoing Kelly-Strayhorn Head Changed Pittsburgh Dance Scene, And More


90.5 WESA, December 16, 2019

In 11 years as executive director of the Kelly-Strayhorn Theater, Janera Solomon changed more than just the prominence of that East Liberty performing-arts venue. She profoundly altered the Pittsburgh arts scene. "Supporting emerging artists, new ideas, no matter where they come from, is a critical part of keeping a city, and keeping an arts community viable," she said.

Janera has worked with Lord Cultural Resources on several projects.

Read More
King Tut's golden year, Koons's worst: the highs and lows of the art world in 2019


The Art Newspaper, December 13, 2019

The Art Newspaper looks a back at 2019 culture scene's highs and lows.

Read More
The Year in Review 2019


Chicago Tribune, December 12, 2019

The year in art was explosive, scene-changing and expanded far beyond the walls of galleries. Here's a look at some things that mattered in 2019.

Read More
5 things you'll learn about Emily Carr from the new exhibition at Whistler's Audain Art Museum


Vancouver Sun, December 12, 2019

Earlier this fall, Whistler's Audain Art Museum debuted an exhibition showcasing the body of work by the B.C.-born artist Emily Carr. Borrowed from public, private, and corporate collections, the pieces cover a three-year period (1910-1912) that marks an emphatic transition in Carr's long career.

Read More
The Best of the decade 2010-2019


ARTnews, December 11, 2019

The Art Controversies That Defined the 2010s.

Read More
Creative Cities
It's not just about wings: Buffalo, N.Y. is among 30 US cities with underrated food scenes


USA Today, December 14, 2019

What makes a good food city? An abundance of good restaurants, of course, ideally offering ample choice for casual and formal occasions, and representing a wide range of cuisines. 24/7 Tempo referred to local, regional, and national online restaurant rankings, researched farmers markets and other food purveyors, and read menus and reviews to compile a list of 30 cities that should be much better known for their food scenes. Any of them would make a worthwhile destination for food-lovers who want to expand their experience of America's great culinary bounty.

Read More
From the street to the museum, with a street artist and an art historian


Exibart, November 29, 2019

On the occasion of an exhibition dedicated to the genius of Leonardo, Andrea Ravo Mattoni and Cyrille Gouyette talk about their project to bring street art to museums. In this interview with Andrea Ravo Mattoni , street artist, and Cyrille Gouyette , art historian who, a few days after the opening of the exhibition " Veni, Vidi, Vici - the art urbain face au génie ", from Fluctuart to Paris, talk about making new connections between museum spaces and streetscapes.

Read More
Lord Cultural Resources values your privacy and does not sell or trade email addresses.
Please see our privacy policy for more information