News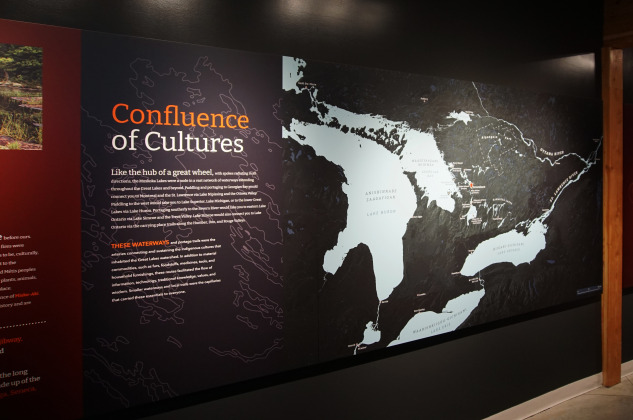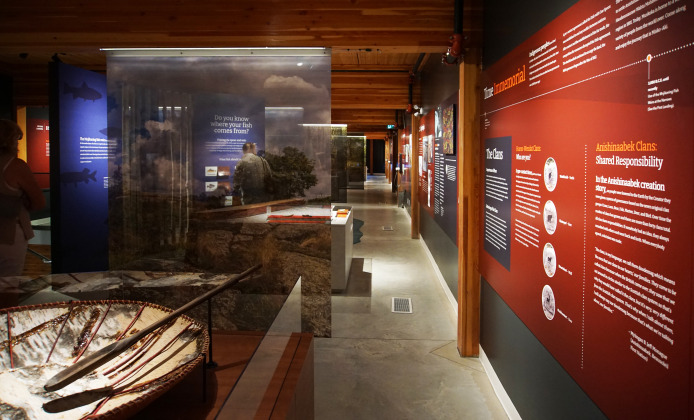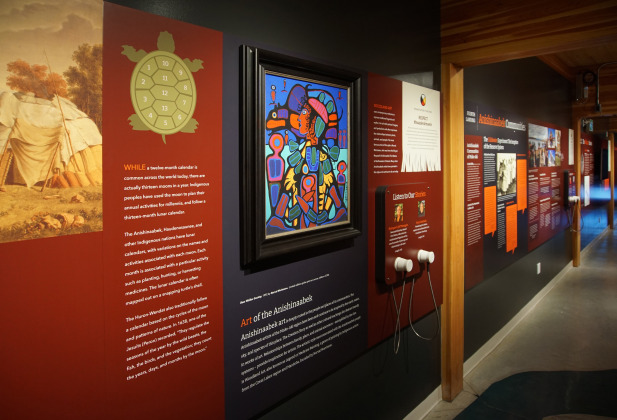 August 15, 2023
Misko-Aki: Confluence of Cultures is now open
Visitors to the Muskoka region can now explore the area's Indigenous presence for more than 10,000 years through Misko-Aki: Confluence of Cultures, a new permanent exhibition created for the Muskoka Discovery Centre.
Misko-Aki: Confluence of Cultures was created by a curatorial circle of 20 Indigenous elders, scholars, linguists, and graphic designers representing four cultural group. From the site: "Visitors will be taken on a seven-stop metaphoric canoe journey through the region, from the arrival of Indigenous peoples at the end of the last ice age to their adaptation as societies and nations to the changing environment, colonial engagement, and contemporary times."
In 2020, Lord Cultural Resources was invited by Tim Johnson to join a team to develop the Misko-Aki: Confluence of Cultures exhibit, with extensive consultation and collaboration with the seven Indigenous Nations connected to the Muskoka region.
We've worked with the centre since 2014, when we were first commissioned to develop a Master Plan, keeping long-term sustainability firmly in view. The goals of the new exhibit spaces were to help the centre become a more vibrant and relevant cultural hub for the community, tell the story of Muskoka's diverse cultural and natural heritage with a renewed appreciation toward Indigenous cultures and traditions, and preserve its unique marine history. The three new exhibits, which will tell the story of Muskoka from a national context, include The Transformative Steam Era, Muskoka Past Present and Future, and Misko-Aki: Confluence of Cultures. These exhibits will entertain, inform and engage residents and tourists of all age groups, add vitality to the region and enhance the presence of the Muskoka Discovery Centre as an exciting must-visit attraction.
Our work with Misko-Aki: Confluence of Cultures