News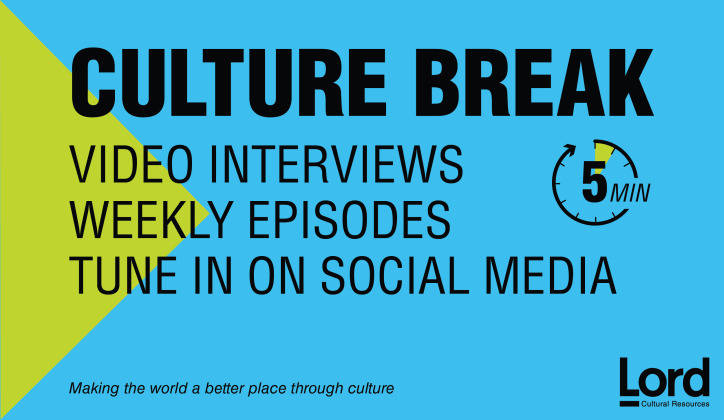 May 18, 2021
CULTURE BREAK A new interview series for culture-sector professionals
In celebration of International Museum Day, we are pleased to announce Lord's new video series, "Culture Break." Each week, we will feature a member of our team in dialogue with thought leaders from some of the 2,700 institutions we have worked with over the years. Hear from some of the most innovative, forward-looking professionals at art, science, and history museums, zoos and botanical gardens, museums of social justice and human rights, cultural centres, and libraries all over the world.
We work with cultural institutions of every shape and size, from major international destinations to passionate local museums. Through this series, you'll have access to the most interesting, useful ideas from a rich variety of dedicated professionals.
Our series premieres on Friday, May 21st at 12pm EST and continue each Friday thereafter.
Be sure to keep up with us on LinkedIn and Twitter, and join us on our journey to make the world a better place through culture.
Watch the videos