News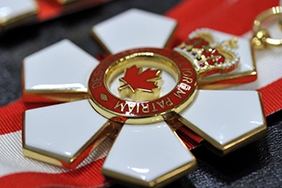 June 30, 2016
Gail Dexter Lord Named Member of the Order of Canada
On June 30, 2016, Governor General David Johnston named 113 new appointments to the Order of Canada. Our own Gail Dexter Lord has been named a Member of the Order of Canada. The Order of Canada is one of the country's highest civilian honours recognizing a lifetime of outstanding achievement, dedication to the community and service to the nation.
Gail is named to the honour "For her contributions to museum planning and management and for her work in supporting the cultural sector in Canada and abroad."
Congratulations to Gail on this laudable achievement!
Read more: