News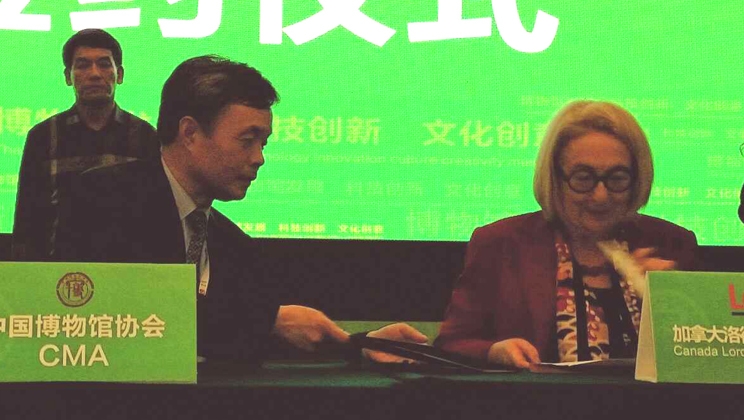 November 14, 2014
Lord Cultural Resources Renews the Memorandum of Understanding with the Chinese Museums Association
On November 24, 2014, in Beijing, a Memorandum of Understanding (MOU) was renewed between the Chinese Museums Association and Lord Cultural Resources. The Memorandum of Understanding was originally signed on October 19, 2011.
The Memorandum of Understanding provides an opportunity for the two organizations to collaborate for a three-year period on museum study and professional standards, and realize information and resource sharing, including training opportunities related to museum operation and a wide variety of related topics, including, among others: Museum project evaluation, Museum strategic planning, Museum human resource development, Museum related organizational development, Museum facility standards, Museum management and operational standards, as well as Visitor experience and content development standards.
The Chinese Museums Association is the officially authorized non-profit organization to liaise with museums in the People's Republic of China. The Association provides related services and promotes professional activities as well as international exchange programs, aims to supervise museum professional self-discipline and promote museum professional development.