News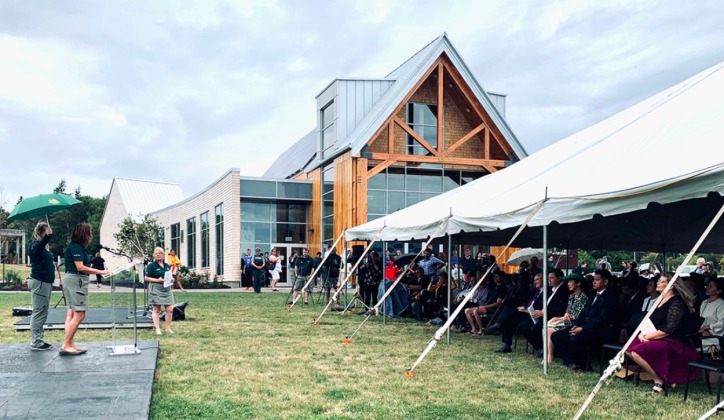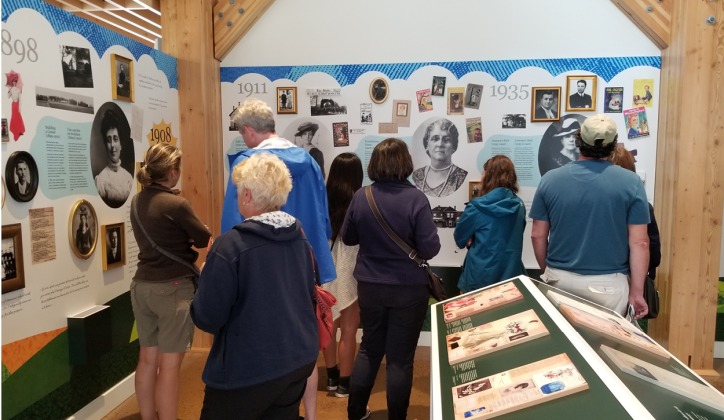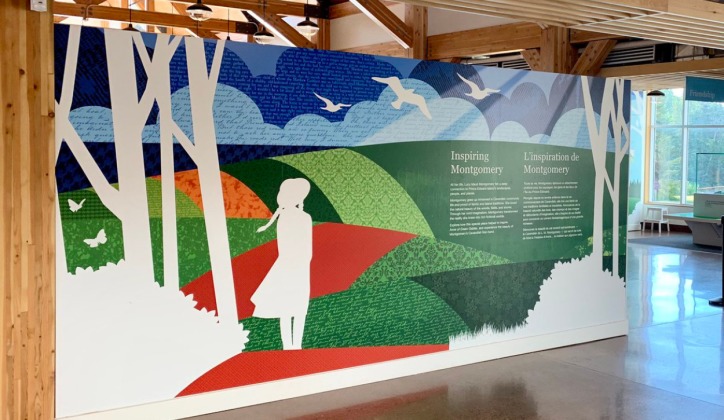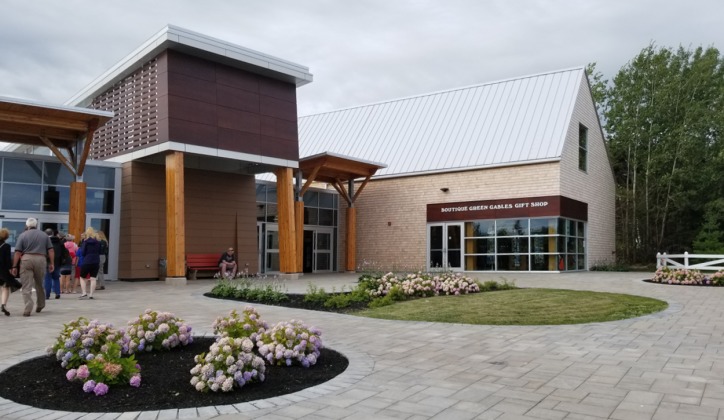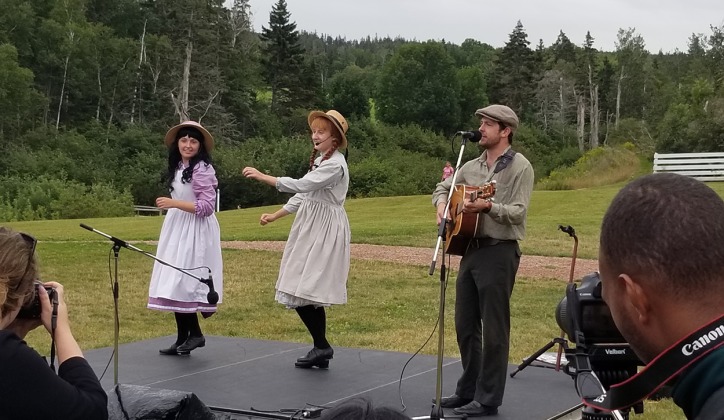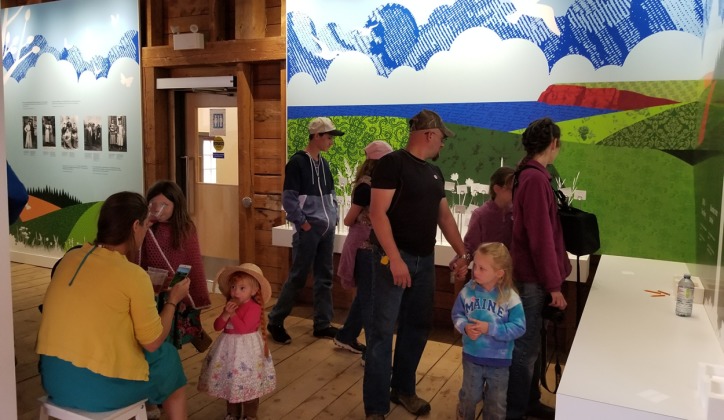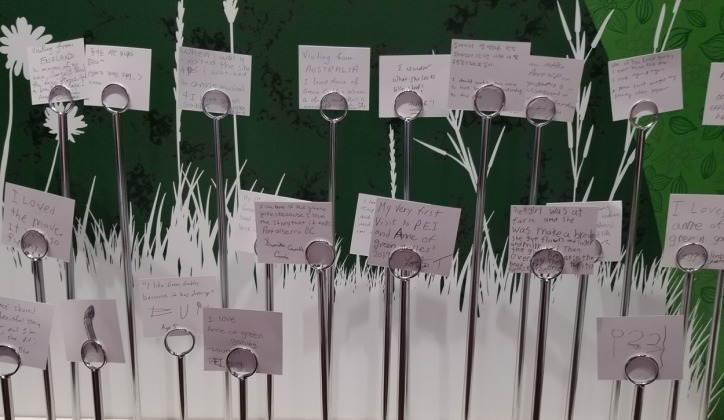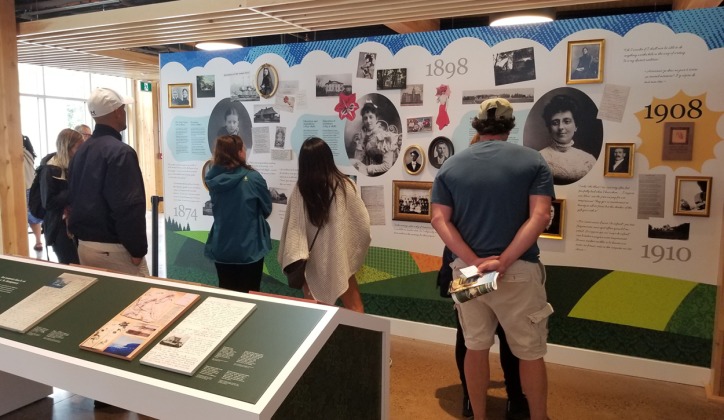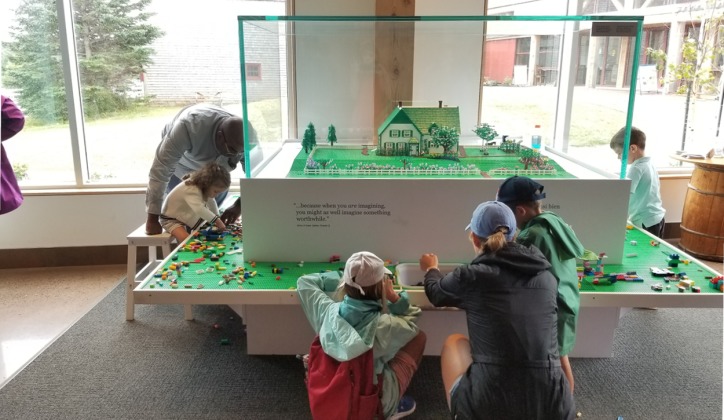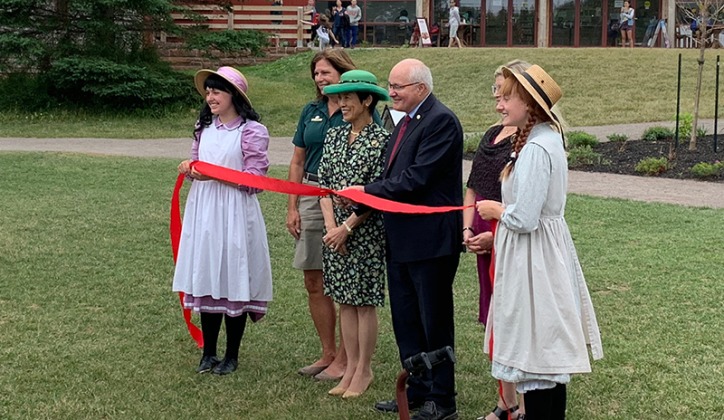 August 29, 2019
New Green Gables Heritage Place Visitor Centre shines a light on L. M. Montgomery
PRINCE EDWARD ISLAND • The new Parks Canada visitor centre at the Green Gables Heritage Place in Cavendish, P. E. I., opens up a world of stories about the woman who created one of Canada's most famous literary characters.
The Visitor Centre focuses on the life of author L. M. Montgomery, whose most famous novel, Anne of Green Gables, introduced the character of Anne Shirley to the world in 1908. Anne's bravery and charm, and her passion for friendship, imagination, community, and natural beauty endeared her to readers all over the world.
Green Gables Heritage Place draws fans of Montgomery's books—and their many movie, play and other adaptations—from every part of the globe. The new Visitor Centre connects them to the region that inspired the novels, and also lets them get to know the writer behind the stories.
Hired by Parks Canada, Lord Cultural Resources led a team that created a new master plan to improve visitors' experience, and developed in collaboration with designers Origin Studios and exhibit fabricators Kubik Inc. the exhibition for the new Visitor Centre.
"L. M. Montgomery loved Prince Edward Island, and you can find elements of her own experiences there all through the Anne novels," says Katherine Molineux, a Principle Consultant at Lord who worked to create the new exhibition. "In developing the exhibition with Parks Canada and Montgomery biographer and researcher Elizabeth Epperly, we brought to light all kinds of stories about Montgomery and the creation of Anne that you'd never know about just from reading the books."
Drawing on Montgomery's own journals and scrapbooks as well as a wealth of other archival material, the new centre provides an intimate look at Montgomery's creative processes, her passions and anguishes, and the similarities and differences between her and her most famous character.
"People come to this site because they feel a connection to Anne, and to Montgomery's portrayal of Island life," says Molineux. "I think—and hope—that this new exhibition will help make those connections even deeper."
Green Gables Heritage Place is home to the carefully restored farmhouse that originally inspired Montgomery's Green Gables. Visitors can tour the house, where guides are on hand to answer questions, and even meet Anne herself, portrayed by an actress wearing red braids. Outside, trails like the book's legendary Lover's Lane lead into the surrounding woodlands.