News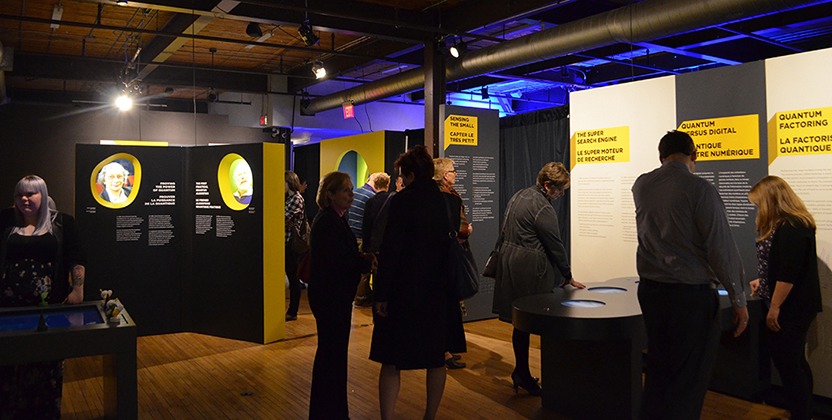 August 18, 2018
QUANTUM: The Exhibition opens at the Ontario Science Centre
QUANTUM: The Exhibition opens at the Ontario Science Centre on August 18th. Exploring the current research and results of the scientists who study at the quantum level—the unseen world around us made-up of particles, forces and fields—to understand the natural world.
The University of Waterloo's Institute for Quantum Computing engaged Lord Cultural Resources, ASTOUND Group and NGX Interactive to develop, design and build this travelling exhibition has traveled to Kitchener, Vancouver, Saskatoon, Calgary, Halifax, Ottawa, and now Toronto.
Measuring approximately 4,000 square feet, Quantum is the first ever exhibition on quantum information science and technology will examine how quantum mechanics and information technology are merging to create technologies that will revolutionize and define the 21st century.
Using thoughtful and creative stories and engaging multi-level interactives, this exhibition breaks down the barriers of this fascinating science for people of all ages and backgrounds.