Press Releases
January 11, 2016
Chicago Architecture Biennial Attracts More Than Half a Million Visitors
TORONTO, ONTARIO, CANADA — The inaugural Chicago Architecture Biennial is an historic triumph for the city of Chicago and a testament to the success of the 2012 Chicago Cultural Plan, facilitated by Lord Cultural Resources. Organizers of the event announced this week that the Biennial drew a total of 530,551 visitors to the main sites and dozens of offsite events throughout the city, far exceeding those attending the 2014 Venice Architecture Biennale, 228,000 visitors.
"The first-ever Chicago Architecture Biennial was an unequivocal success, exceeding our expectations for attendance and bolstered Chicago's reputation as the vanguard of architectural thinking on the national and international stage," said Mayor Rahm Emanuel. "The City of Chicago is synonymous with architectural innovation, from the world's first modern skyscrapers to the forefront of urban design, which is why Chicago was naturally suited to host an architectural event of this scale," he added.
Chicago is to Modernism what Florence is to the Renaissance.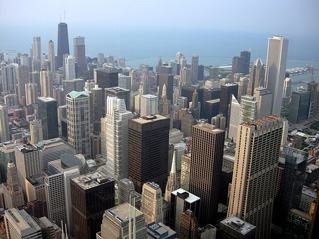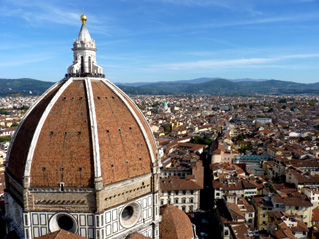 An outgrowth of the city's Cultural Plan, the Department of Cultural Affairs and Special Events (DCASE) co-presented the biennial to showcase Chicago's legacy as a birthplace of modern architecture and reassert its centrality to global architectural discourse. The Chicago Cultural Plan was co-created by City staff, an advisory council, and the people of Chicago, facilitated by Lord Cultural Resources and Commissioner Michelle T. Boone. It was the city's first Cultural Plan in over 25 years and the impact of the Plan has been unprecedented. Gail Lord, Co-President of Lord, commented: "I am thrilled that one of our key cultural planning recommendations — the Chicago Architecture Biennial — was implemented and is now so successful. I explained to Mayor Emanuel that 'Chicago is to modern architecture what Florence is to the Renaissance' and he moved on it."
Lord's Project Manager for the Cultural Plan and Managing Director, US, Joy Bailey Bryant commented, "This is superb news for Chicago, especially key for important projects, like the Obama Presidential Library and the Lucas Museum of Narrative Art proposed for the lakefront. The fact that more people are willing and want to visit Chicago over a European capital like Venice is significant."
The city has renewed its commitment to host another Architecture Biennial in 2017.