Press Releases
August 7, 2015
World-class museum sets new standard in India
BIHAR, PATNA, INDIA — The first phase of the Bihar Museum opened today in Patna, India- heralding a new era in Indian museums. The museum, designed by Tokyo based architects Maki and Associates was planned by Lord Cultural Resources, who also did the exhibition design, content development and quality control for the exhibitions.
"We (as Biharis) have a hunger for knowledge- we want to know. We have curiousity and enthusiasm. That is in our character, that is in our nature and that is our DNA. That is why this museum" said Nitish Kumar, honourable Chief Minister of the State of Bihar.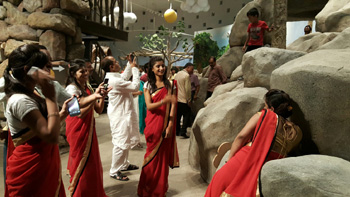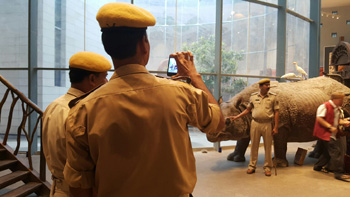 Batul Raaj Mehta, Director, South Asia for Lord Cultural Resources commented on the event: "Today we were so proud to open the Children's Museum and the Orientation Gallery. The Children's museum is a perfect way to introduce this project to the public- rather than the didactic learning model many Indian children are used to at school and museums, here they are encouraged to develop 21st century skills- curiousity, self-directed learning, respect of the environment and learning through play".
Patna, which is located on the banks of the river Ganges, is a city of 1.7 million people and the largest city in the state of Bihar. It is the birthplace of Buddhism and Jainism and contains Sufi and Sikh sites, the ruins of Nalanda University- the oldest university in the world- and was the centre of the famed Mauryan Empire. The museum is one of a number of projects that aims to support Bihar in becoming a cultural and tourism hub, fostering pride and inspiring locals and visitors alike.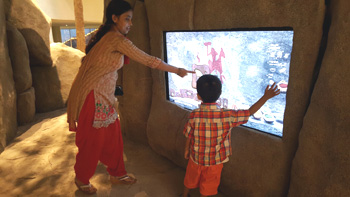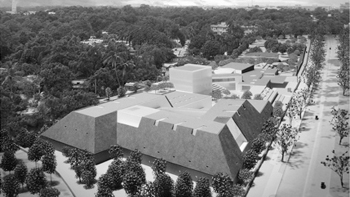 "Not only is this museum significant in the way in which it honours the rich history of Patna and Bihar" said Eric Leyland, the Creative Director of the project for Lord Cultural Resources, " it was also planned and implemented by a women-led, Indian team- which has been virtually unprecedented until now. We are very proud that the Lord Cultural Resources team is 70% women and our predominantly local staff has gained the respect of workers, craftsmen, designers, engineers, and government officials alike".
The museum will open in phases starting today, August 7th, with the history galleries expected to open in 2016.