Project Experience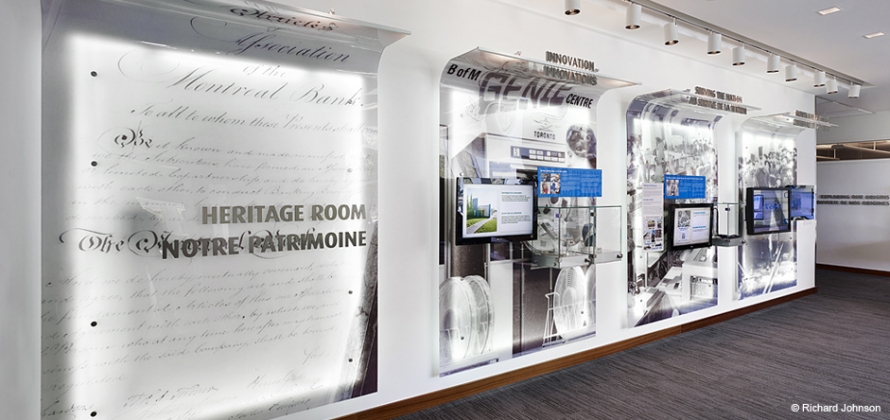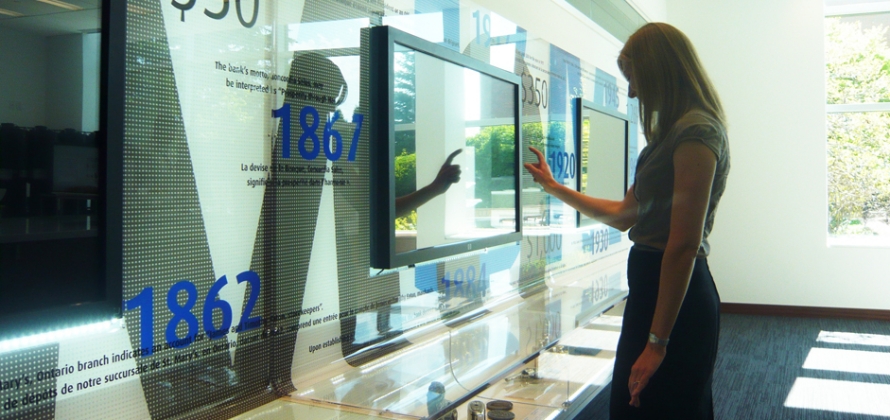 BMO Financial Group Institute for Learning Heritage Room
2010-11
The BMO Financial Group Institute for Learning (IFL) is a unique institution in both its design and purpose. Opened in 1994, the IFL functions as BMO's corporate university as well as a fully integrated conference centre that serves as a tangible example of BMO's commitment to learning, for both its employees and the broader public.
The Institute for Learning, designed by Moriyama & Teshima Architects, integrates BMO's rich heritage throughout the building with artifacts from Bank of Montreal, Harris Bank and Nesbitt Burns on display in corridors, meeting rooms, and common areas. In 2010, the Coffee Break space located to the west of the building's "Bow" was redesigned. This redesign provided an opportunity to consolidate the heritage experience into a "Heritage Room" that serves as a vibrant place where visitors to the IFL can gather, recharge and connect—with each other, and with the rich history of Bank of Montreal.
Lord Cultural Resources was retained to provide interpretive planning, content coordination, and full exhibition design services. We were then further engaged to provide project management services during the tight three month exhibition fabrication and installation period.