Project Experience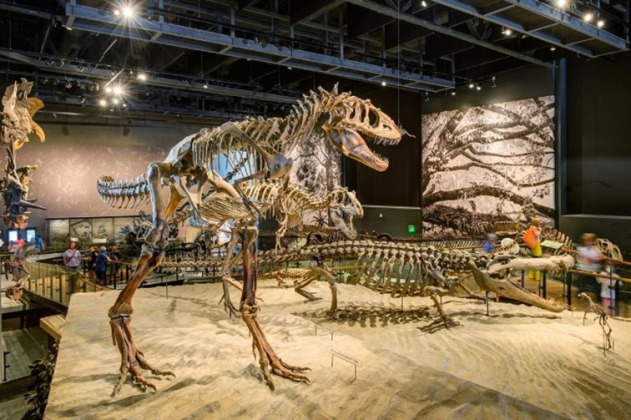 Natural History Museum of Utah
1994, 2006, 2009, 2011, 2021
In November 2011, the Natural History Museum of Utah opened a new facility, the Rio Tinto Center, with entirely new exhibit galleries, engaging programs for the public and state-of-the-art collections care and research facilities. This growth was supported in part by a long-term relationship with Lord Cultural Resources.
Lord Cultural Resources was initially selected in 1994 to prepare a Strategic Master Plan for the museum, and in 2006 we developed a business plan and attendance, operating revenue, and expense projections. These studies helped to inform the subsequent exhibition and architectural design. In 2009, Lord updated the business plan and projections based on changing conditions and new assumptions.
In 2011 Lord Cultural Resources was contracted to facilitate the development of the Strategic Plan to outline the first five years of operating the new facility. When the museum opened to the public, its messages were strongly influenced by the strategic direction set through planning and its leadership and staff focused on the next chapter of institutional growth.
In November 2021, the Museum celebrated the 10th anniversary of the opening of its landmark home at the Rio Tinto Center. With new leadership on board as well as changes due to the COVID-19 pandemic, the Museum embark on a bold, new Strategic Plan. Lord was selected to lead the development of the Plan that will guide the Museum for the next five years, 2022-2026.