Project Experience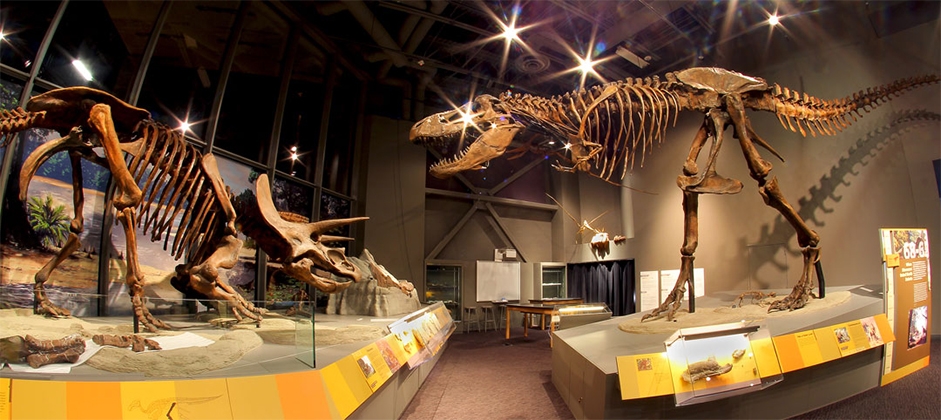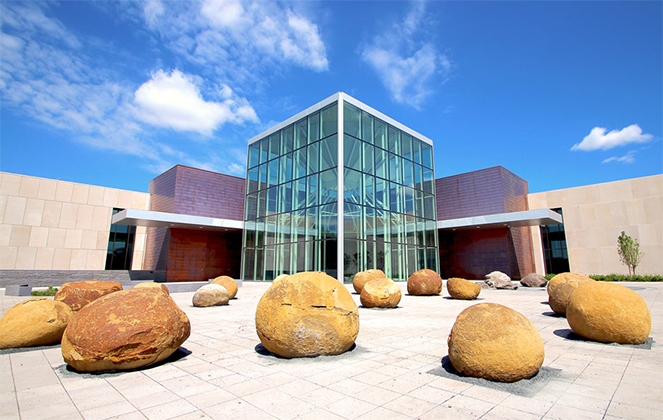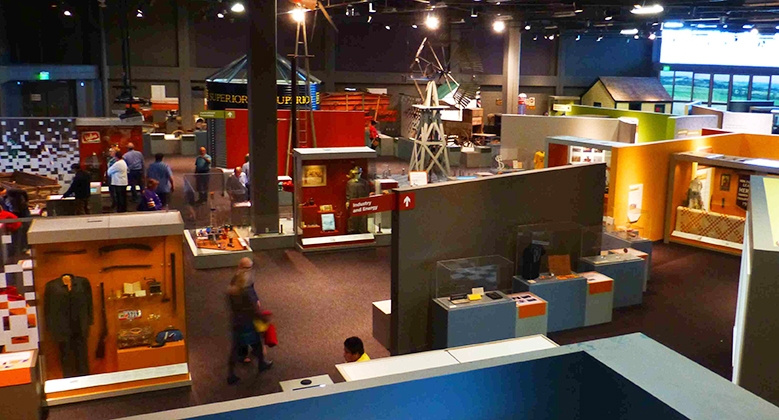 North Dakota Heritage Centre
2011-14
The State Historical Society of North Dakota embarked on an expansion project for the State's Heritage Center that included a complete redesign of the permanent exhibition. With an increase from 19,000 square feet to 33,000 square feet of permanent exhibition space, three new galleries interpret more than 500 million years of North Dakota's history.
Lord Cultural Resources, in partnership with Xibitz and Taylor Studios, were engaged to lead this transformation of the Heritage Center's permanent exhibition. Serving as Project Managers for the exhibition development, Lord was responsible for creating the interpretive backbone for the permanent exhibition by creating interpretive plans for all three permanent exhibition galleries, leading content development, participating in community consultations, and leading aspects of the exhibition design. The interpretive plans incorporate a mix of traditional and contemporary exhibit techniques, including recreated environments, dioramas, interactive media, and hands-on/minds-on exhibits that respond to varied learning styles and audience needs. The plans and preliminary concept designs were tested with the public during a state-wide consultation process, including consultation with Indigenous groups to ensure a responsive and engaging experience for all current and potential visitors.
The final gallery was completed in November 2014, in time for the State's 125th anniversary celebration.