Project Experience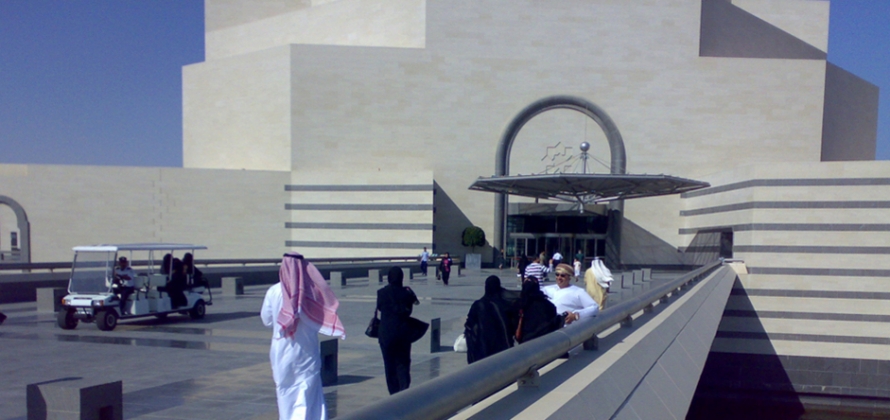 Qatar Museum of Islamic Art
1998-99, 2007-08
In 1998, Rasem Badram, then principal architect with the firm Shubeilat Badram Associates (sba) of Amman, Jordan, won the design competition for an exciting new museum to house an outstanding collection of Islamic art being assembled in Qatar. In order to ensure that the museum design would meet the needs of the collection and its users, sba engaged Lord Cultural Resources, in association with the Royal Ontario Museum, to undertake a Collections Review, to prepare a Functional Strategy for the building, and to review the sba drawings and specifications as they were developed. Although the client ultimately decided to change architects, we were delighted to work with this outstanding Jordanian architect on a concept that was truly responsive to the Museum's mission and its setting.
In 2007, with the outstanding new museum building designed by I. M. Pei Architects of New York under construction, Lord Cultural Resources was awarded a Concept and Space Planning study for the Visitor Centre led by BD Consult, a Lebanese management consulting firm with an office in Doha. The magnificent new Museum by I. M. Pei opened in 2008, with the Qatar Museum Authority still considering the optimal use of the park.
Lord Cultural Resources was invited back by the Authority to plan the facilities for the entire Park, which was to include a Dome Theatre, Islamic gardens, an amphitheatre and other galleries and studios in addition to the Visitor Centre. We planned a series of family-friendly cultural facilities intended to attract local residents as well as tourists to the park and to get them interested in visiting the Museum to explore an outstanding collection of Islamic art in a park setting.