Project Experience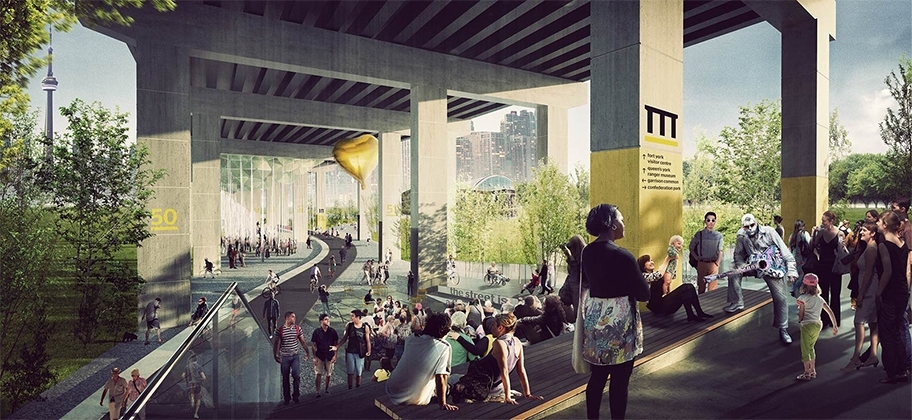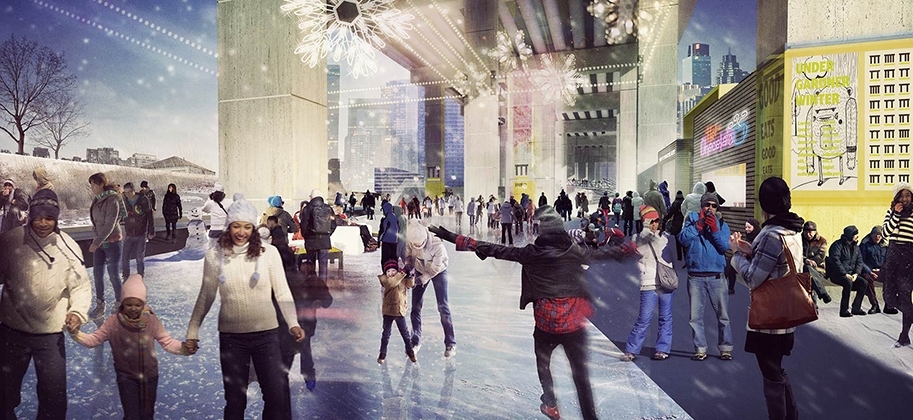 The Bentway
2016
Envisioned as a unique and innovative new public space, The Bentway (working title – Project: Under Gardiner) will transform 10 acres and nearly 2 km of unused City of Toronto space beneath the Gardiner Expressway in downtown Toronto. The Bentway will reclaim Toronto's infamous piece of infrastructure and program it with arts and cultural activities year round.
This project has been made possible through a major gift by one of Toronto's foremost philanthropists and city builders and is being administered by Waterfront Toronto.
Lord Cultural Resources, working closely with the design team of Public Work, Urban Planner Ken Greenberg, the funders and Waterfront Toronto, was engaged to develop the programming framework. This framework sets out the programs, activities and events that will define, shape, transform and activate The Bentway as a 365-day a year cultural attraction. As part of this process, Lord undertook extensive research, organized a 2-day "think tank" event with international cultural and urban planning thought leaders, and facilitated a workshop with leading Toronto arts and culture groups.
In addition, Lord has developed a partnership strategy that establishes the mechanisms to engage with local arts organizations and institutions, artists and other programmers. These partners will be integral to the programming complement at The Bentway.