Project Experience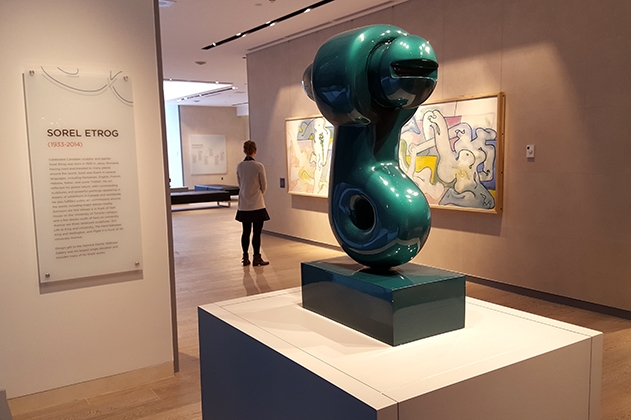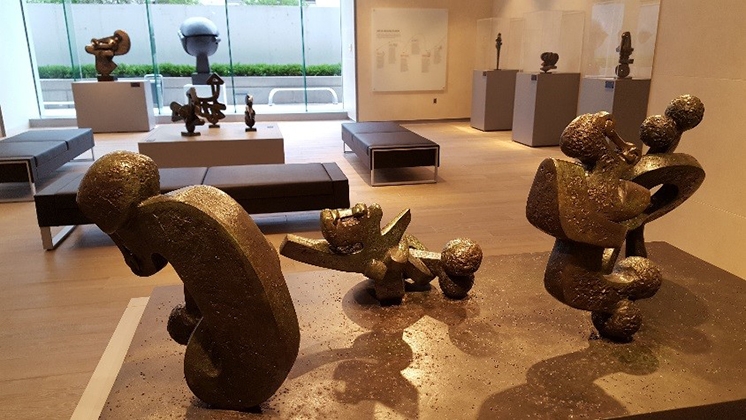 The Hennick Family Wellness Gallery at Mount Sinai Hospital
2016
The Hennick Family Wellness Gallery at Sinai Health System's Mount Sinai Hospital offers a unique space for solace and reflection for patients, staff, visitors, and members of the public. The new wellness centre and gallery space, located on the main floor, is a component of the multi-year redevelopment project that aims to transform the hospital's facilities to better serve patients and families. Featuring sculptures and a painting by the renowned Canadian artist Sorel Etrog, the indoor and outdoor spaces provide a welcoming and calming environment for everyone to enjoy. The notable collection featured was bequeathed to the hospital by the artist, while all funding for the space was provided by the Hennick Family Foundation.
Lord Cultural Resources provided exhibition services for the gallery, including interpretive planning and content development, graphic concept and design, and project management. Lord also led a visioning session, during which we worked collaboratively with the exhibition's curator to identify key themes and communication objectives that link Sorel Etrog's artwork to the hospital's objectives of healing and vitality. The exhibition also communicates the longstanding connections among art and wellness, aligning Mount Sinai with a legacy of hospitals and other healing places that have incorporated art into healing practices. Mount Sinai staff was also involved with the content review process.
Additionally, Lord provided guidance for public relations and marketing of the gallery, as well as recommendations for potential public programming.