Manual of Museum Planning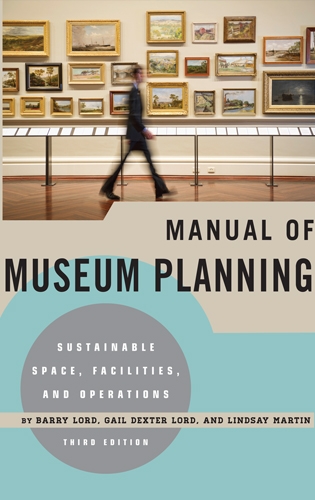 As museums have taken on more complex roles in their communities and the number of museum stakeholders has increased to include a greater array of people, effective museum planning is more important than ever. The Manual of Museum Planning has become the definitive text for museum professionals, trustees, architects, and others who are concerned with the planning, design, construction, renovation, or expansion of a public gallery or museum.
Rewritten and reorganized, the third edition features revised sections on planning for visitors, collections, and the building itself, and new sections on operations and implementation, which have become an essential part of the planning process. This new edition of the Manual of Museum Planning has been updated to meet the needs of professional museum practice in the 21st century and includes contributions by leading museum professionals.
"The third edition of the Manual of Museum Planning is a welcome addition to cultural leaders around the world. Barry Lord, Gail Dexter Lord, and the team of experts from Lord Cultural Resources are the foremost global cultural thought leaders. The new edition's emphasis on sustainability is timely and will help guide cultural institutions well into the 21st century. The new edition of the Manual of Museum Planning will definitely be a permanent fixture on my desk and nightstand."
---
About The Authors
"The third edition of the Manual of Museum Planning is a welcome addition to cultural leaders around the world. Barry Lord, Gail Dexter Lord, and the team of experts from Lord Cultural Resources are the foremost global cultural thought leaders. The new edition's emphasis on sustainability is timely and will help guide cultural institutions well into the 21st century. The new edition of the Manual of Museum Planning will definitely be a permanent fixture on my desk and nightstand."

Paul B. Redman, director, Longwood Gardens