Our Team
Lord is a team of motivated and creative individuals with practical experience in the cultural sector. Collectively, they offer a truly remarkable depth of knowledge and experience.
Our Commitment to Diversity
At Lord Cultural Resources, we live diversity and inclusion through our teams in Toronto, Los Angeles, New York, Mumbai, China, and Europe who communicate in 15 languages including Belarusian, Bengali, English, French, German, Gujarati, Hindi, Italian, Mandarin, Portuguese, Russian, Sinhala, Spanish, Turkish and Urdu. We strengthen belonging, learning, and gaining strength from the many communities of gender, culture, race, and ethnicity we serve.
We have followed a determined course of attracting and retaining a multicultural and multi-lingual work force in service of the global diversity of our clients.
We organize our professionals in response to client needs – all of which are unique. Those with local expertise are routinely supported by selected members of our international pool of consultants to ensure the most relevant and timely response to client needs.
We know that inclusion is a process that requires daily focus. We actively work to create new leadership opportunities for racialized culture sector professionals: We established "Fellowship 2020 for Black Americans in Arts, Culture and Museums" in collaboration with the Association of African American Museums (AAAM) to achieve sustainable leadership positions in the cultural space. In 2021, we founded the BIPOC (Black, Indigenous, People of Color) Fellowship, www.bipocfellowship.ca, to develop new leadership opportunities for BIPOC professionals in the Canadian arts and culture sectors. We are providing coaching services to the "Professional Alliance for Curators of Color (PACC)" – a project of the Association of Art Museum Curators.
Consultants
Remembering Barry Lord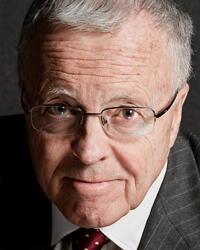 Barry Lord
Co-Founder and Co-President (1939-2017)
Space and Facilities, Curatorship
View Bio