News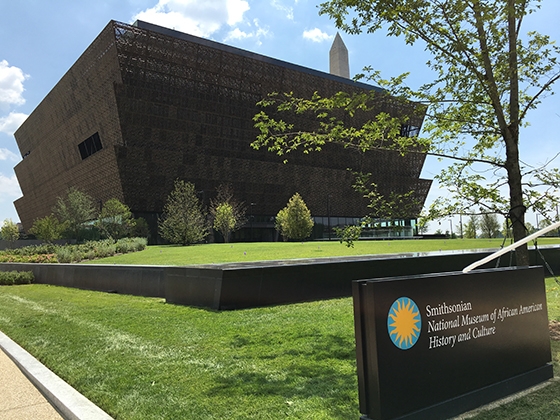 September 24, 2016
The National Museum of African American History and Culture Opens with Nationwide Celebrations
On September 24th, the long-awaited National Museum of African American History Culture opened on the US National Mall, in the shadow of the Washington Monument. Lord Cultural Resources is honored to have contributed to a project of such enormous cultural and historical significance.

The teams, led by Gail Lord and Joy Bailey-Bryant, worked with NMAAHC staff to facilitate a yearlong nationwide public engagement process, speaking with people of all ethnicities, education and income to understand the stories that the museum must tell.

The team collaborated with the architects and exhibition designers to establish general museum and facility requirements, the development of a functional space strategy, collections analysis, preparation for collections storage and operations planning. More recently, our team led by Ngaire Blankenberg provided content development and communications services for the exhibition design and concept development for the Resource Library. ​
Discover More about the Project