News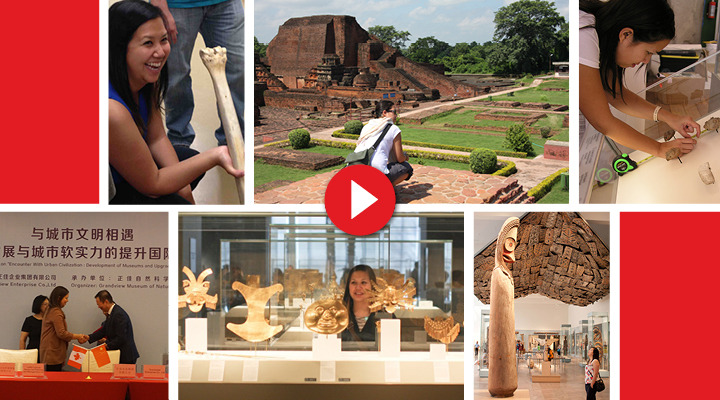 February 2, 2021
Yvonne Tang to lead Visitor Experience at Lord Cultural Resources
Please join us in welcoming Yvonne Tang, as she takes on her new role of Director, Visitor Experience.
"This past year has shown that the role of culture has never been more important. Our cultural institutions and public spaces are homes for stories with local content and global significance. They reflect many perspectives — both good and bad, and provide places for learning and growth. By placing experience at the centre of what we do, we help our clients share stories, grow community pride, and lead change in their world."

Yvonne Tang, Director Visitor Experience
Yvonne and her team are responsible for ensuring that visitor experience is built into every aspect of Lord consulting work — from master planning to digital strategy, and from facility plans to marketing and branding, and of course in exhibition concept development, planning, design, and fabrication.
Yvonne brings creativity and expertise to this key position, as well as a deep understanding of why it is we place people at the heart of every museum strategy. Yvonne adds her unique perspective, empathy, and sense of humour to her projects, clients, partners, and colleagues.
"We use the term 'visitor experience,' but it's even more than that. A successful strategy also incorporates the experiences of leadership, staff, volunteers, supporters, and especially members of the broader community — cultural institutions are for everyone."

Yvonne Tang, Director Visitor Experience
Yvonne's 20-year career at Lord has been building toward this important new role. She has successfully conducted over 80 projects in 50 cities big and small in 16 countries including: the Grand Egyptian Museum, Perlan – Wonders of Iceland, University of Michigan Natural History Museum, North Dakota Heritage Center, Canadian Museum of Immigration at Pier 21, Ayala Museum, and Smithsonian Institution.
Yvonne has demonstrated her commitment to our profession as a past board member and current active participant in the Museums Association of the Caribbean; as an invited speaker at Michigan State University, the University of Balamand, Lebanon; the International Museum Symposium in Guangzhou, China; and the Ontario Museums Association. Yvonne lives her commitment to building strong and inclusive communities as co-founder of the non-profit Link Coalition Toronto. Her organization is dedicated to establishing programs that provide direct assistance to those experiencing family violence. Link's flagship initiative, the SafePet program, provides pet fostering services for those escaping domestic abuse.
Yvonne's recent projects include: