Tools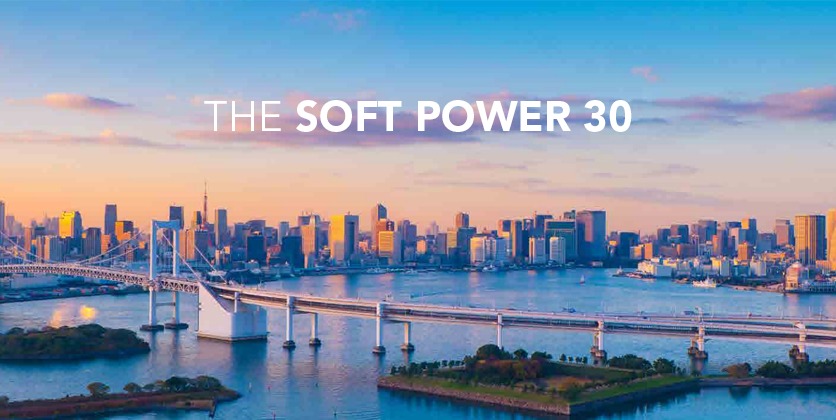 The 2018 Soft Power 30 is out
The 2018 Soft Power 30 is out, and it is the fourth year of the comprehensive ranking of the top 30 countries in the world. SP30 uses 75 metrics in six categories to tabulate a single score for each country, allowing for an overall ranking of global soft power resources. The 6 criteria are:
Digital
Culture
Enterprise
Education
Engagement
Government
Culture is of course the category I am most interested in, as museums and other cultural organizations are significant contributor to the soft power of their countries. I wrote about this in the SP30 2017 rankings. You can read my article in which I discuss the Soft Power of Museums.
In this year's edition there a few important findings of note- when we compare the overall Top 10 to those ranked highest in Culture, Canada drops off the list, an argument for the need for continued support and growth in the Canadian cultural sector, and in cultural diplomacy.
Overall Rankings:
1. United Kingdom
2. France
3. Germany
4. United States
5. Japan
6. Canada
7. Switzerland
8. Sweden
9. Netherlands
10. Australia.
Culture Ranings:
1. United States
2. United Kingdom
3. France
4. Germany
5. Spain
6. Netherlands
7. Australia
8. Belgium
9. China
10. Italy
This year's SP30 also includes a subsection on the "Asia Soft Power 10" (See page 88 of the report). While many of the countries included did not make the overall SP30 ranking they have called out this specific region due to its role in shifting global geopolitics. These rankings are as follows:
Asia Soft Power 10 Rankings:
1. Japan
2. South Korea
3. Singapore
4. China
5. Taiwan
6. Thailand
7. Malaysia
8. India
9. Indonesia
10. Philippines
With an office in Mumbai we were particularly interested in "India Rising: Soft Power and the World's Largest Democracy" p. 62.
There are a few more great reads in this year's edition of the SP30 to check out. "The Future of Diplomacy Takes Root in Cities" p. 112- as I noted in my book Cities, Museums and Soft Power, cities are poised to make great influence on the world, as the world's population shifts more and more to cities, they become a locus of soft power.
Finally don't miss the muse read article from Tristram Hunt, Director of the V&A Museum, on "The Transformation (Soft) Power of Museums: At Home and Abroad."
How can your museum or cultural organization activate and improve your soft power? How does your country's status in the global rankings affect your ability to advocate for the importance of culture to your government authorities? The SP30 provides lots of great food for thought.
Read the Complete 2018 Soft Power 30 Report- I would love to hear your thoughts.
We can help you boost your cultural soft power through strategic planning, digital strategy and dynamic programming. Contact us