Museum Development in China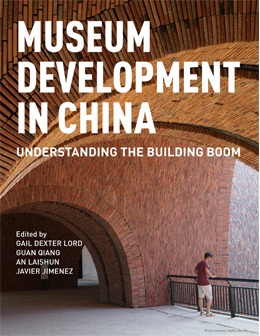 Rowman & Littlefield
Hardback • June 2019 • $49.00, eBook • June 2019 • $47.00
Pre-Order Now
Understanding the Building Boom
This book seeks to explore the motivations behind the rapid development of museums in China.
It also aims to answer the questions such as "How is the public responding?" "Who pays for these museums and how?" "How has China's rapid urbanization affected this trend?"
"How do Chinese museums balance education, scientific research, social cohesion, cultural diplomacy, and tourism both internal and external?"

The four sections of this book build our knowledge of the roles of China's museums through social and political changes, the systems of governance, the complex relationships between private and public sectors and many levels of government.
Section One places the current building boom in context.
Section Two addresses how China's rapid urbanization has fueled the museum building boom, framed it, formed it and in some cases financed it.
Section Three analyzes how Chinese exhibitions are tools for cultural diplomacy and key elements of soft power.
The seven case studies in Section Four provide perspectives on the diversity of innovative approaches in the sector.
This book is an international collaboration which aims to discover how much East and West can learn from each other about museum roles, our publics, how we preserve what we preserve and future sustainability—even as we marvel at the amazing accomplishments of China's museum building boom.
---
About The Authors