Events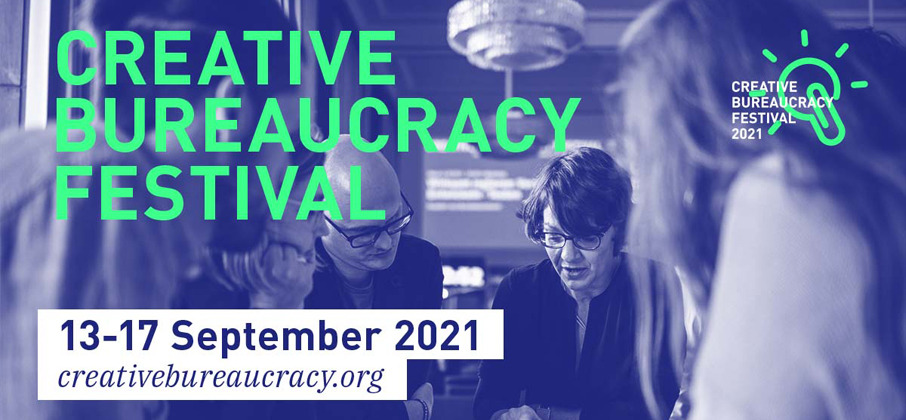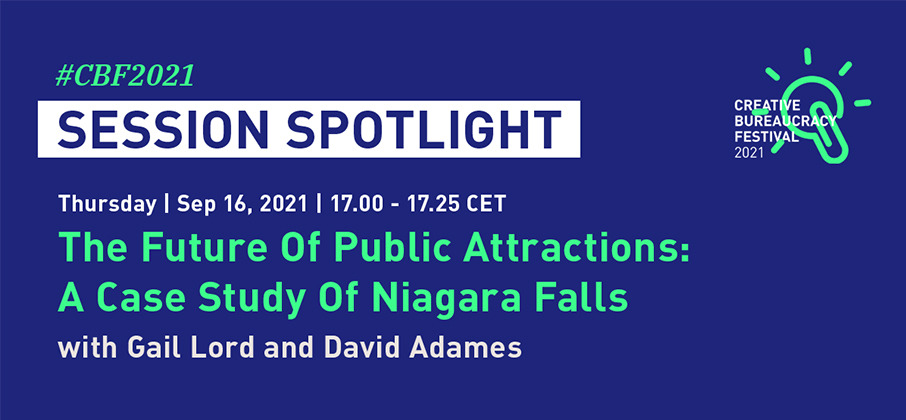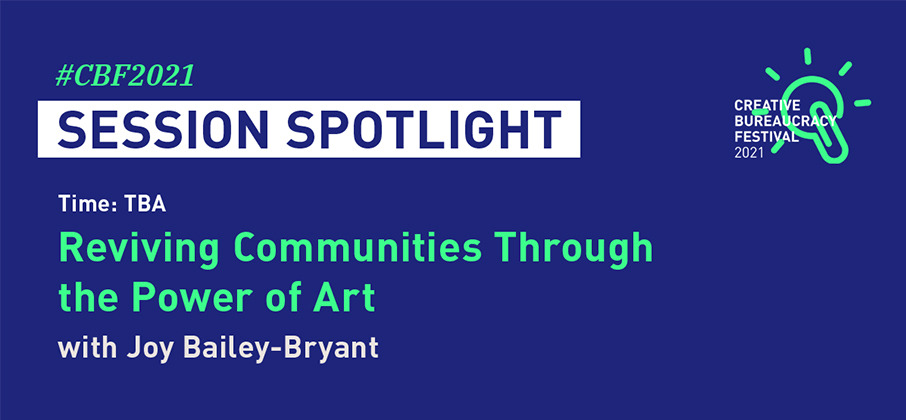 September 13, 2021
Creative Bureaucracy Festival
The Creative Bureaucracy Festival celebrates outstanding innovation in the public sector and its contribution to a better, more sustainable, and more just world. It brings together bureaucrats and their allies – those who, at all levels of government, fight for the common good and make a difference.
The 4th edition of the Festival will take place from 13-17 September 2021. The event will be hosted digitally, meaning you can participate from anywhere in the world! Gail Lord, President and Co-Founder, and Joy Bailey-Bryant, President US at Lord will be both speaking at the event.


The Future Of Public Attractions: A Case Study Of Niagara Falls
Thu | Sep 16, 2021 | 17.00 - 17.25 Europe/Berlin Time
with Gail Lord and David Adames
A government agency successfully operating one of the world's biggest attractions! Sound impossible? Meet David Adames, the CEO of Niagara Parks who brings creativity, innovation and community caring to the job every day. Gail Lord, President of Lord Cultural Resources talks with David about how he empowers the local community, being a cultural diplomat and building team work through change management. Get some great views of the Falls and the latest attraction – the restored 1905 power station. Learn why a thrill destination like Niagara is now becoming a heritage destination too. It's an important new trend. Fine out why and how.


Reviving Communities Through the Power of Art
Fri | Sep 17, 2021 | 10.30 - 11.00 Europe/Berlin Time
with Joy Bailey Bryant
At the intersection of art and community, there is life. People living and going about their days—working in and outside of homes, feeding themselves and family, recreating and creating.
Struggles for liberation, civil rights, justice, peace to improve our world today and create a better tomorrow are ongoing, however, in the spring and summer of 2020, the COVID-19 pandemic and the racial and social justice movement shone a bright light on racial inequities across the globe.
From the Heidelberg Project in Detroit, Michigan, to Project Row Houses (PRH) in Houston; we see examples of organizations that place art at the center of remembrance, engagement, and learning—to move society forward in a more thoughtful way. These organizations serve an activist and advocates for their communities while also providing tourist experiences benefiting the communities in which they operate and serve. They provide employment and volunteer opportunities, and also contribute to the economies of their respective areas.
Through the stories of two art organizations, attendees will learn ways that art can help a community engage in difficult conversations, address systemic social ills, and make a better community.