Events
April 6, 2018
Joy Bailey Bryant to speak at the Tennessee Library Association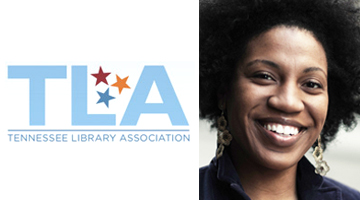 Joy Bailey Bryant (Managing Director US, Lord Cultural Resources) will be the featured speaker at the Tennessee Library Association's luncheon for Friends and Trustees in Memphis on April 6.
The title of Joy's presentation is "Dr. Martin Luther King's Dream and the Cultural Design of Libraries". President William Sundquist observes, "Joy Bailey-Bryant will offer an authentic voice to this historic moment."
Joy is a cultural planning specialist who works with city officials, institutional leaders, and developers around the globe to plan cities creatively and to bring people to public institutions. She has led teams for institutional and cultural planning on such projects as the National Museum of African American History and Culture in Washington, DC, the National September 11 Memorial and Museum at the World Trade Center, the master plan for the Tennessee State Museum, and the communications plan for the National Civil Rights Museum in Memphis.
William Sundquist, whose professional life has been devoted to the architectural and design community, observes that because Memphis has one of the strongest design communities in the nation, FOTL wanted to secure a speaker who speaks to library design. "Additionally, given the historical significance of the 50th anniversary of Dr. Martin Luther King's assassination, FOTL wanted to include themes that would be respectful of this tragic event."