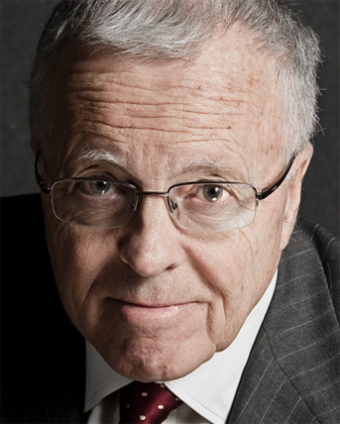 REMEMBERING
BARRY LORD
JULY 8, 1939 - MARCH 9, 2017

Putting People First
Born in Hamilton on July 8, 1939, Barry graduated from Delta Secondary School and McMaster University, and studied at Harvard University. He enrolled in the National Gallery of Canada museum training programme, launching a career that would transform our thinking about museums and cultural organizations.
In his early career at National Museums of Canada, Barry perceived the need for a more systematic approach to planning museums. Museum planning as a profession, however, didn't exist -- so he invented it. In 1981, with his wife Gail Dexter Lord, he founded Lord Cultural Resources, and in 1983 published the world's first book on museum planning, Planning our Museums/Planification de nos Musées. The approach was elegant in its simplicity with three sections: Planning for People, Planning for Collections, and Planning for Facilities. Putting the public first was a new idea at the time and has been the hallmark of the firm, its publications and its practice ever since.
This message resonated with museum professionals around the world. Barry's thirst for knowledge and care for peoples' cultures inspired him to engage deeply and tirelessly with museum planning projects in every province and territory of Canada, throughout the US, the United Kingdom, Europe, and South, East, and West Asia.
Barry believed that sharing knowledge leads to new knowledge. That's why he wrote and involved colleagues in writing the books that would become the core texts for the museum world: The Manual of Museum Planning (2012; 2003; 1999; 1991), The Manual of Museum Management (2009; 1997), The Manual of Museum Exhibitions (2014; 2001), and The Manual of Museum Learning (2015; 2007). Speaking at conferences and lecturing on museum studies were an important part of Barry's practice. He loved teaching and his students loved him! In his last year, Barry was thrilled to be awarded an honorary LLD from his alma mater, McMaster University.
We at Lord Cultural Resources are committed to carrying on the tradition barry established of helping museums to be better places for people.
Memorial Wall
Share your memories, thoughts, and feelings about Barry. Add your message of remembrance to the wall, or send a private note.
Load More Messages