Tools
Whether your challenges involve day-to-day operations, or ambitious, transformative goals, we have tools to help you. From infographics and tip sheets to in-depth multimedia resources, these tools can:
Transform museum learning at your institution.
Activate your organization's "soft power."
Offer practical solutions for even highly creative, non-traditional museum experiences.
So much more.
Explore our tools by topic or by type to find what you need. Something specific you have in mind that is not here? Let us know by sending us an email at info@lord.ca.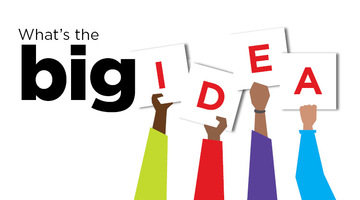 Infographic / IDEA
What's the Big IDEA - Becoming a more inclusive museum
Museums, like all organizations, are grappling with the need to be more inclusive, diverse, equitable, and accessible. Because museums are caretakers of cultural history and among society's most trusted institutions, the moral imperative to live IDEA values is even more urgent. Read this document to learn the key takeaways from the panel discussion at the 2022 AAM Annual Meeting & MuseumExpo moderated by Eve Moros-Ortega, Director, Lord Cultural Resources.
Download the PDF